Today I'm excited to be adding yet another amazing and legitimate work-at-home position to this series! Laundry Care is a company that provides laundry services to many nationwide. When I found out about them, I was excited. Many SAHM's already have a washer and dryer and vehicle. Many are great at organizing their time and routines. This is really an awesome way to make additional income with very little overhead. And Laundry Care has everything set up and will help you find clients. If you are interested, please read the interview below to see if this may be a good fit for you.
The Laundry Care Provider who completed this interview has requested to be anonymous. She has been an LC Provider since Sept., 2014. She processes 20 to 30 bags of laundry a week.
Q. What inspired you to begin working?
A. My children were my inspiration to begin working from home.
Q. How did you go about starting your business or arranging a work at home position?
A. Several different things had to be rearranged in our everyday routines to begin working from home. I have 2 small children so I had to make a schedule that worked with their nap times, feeding times and of course play time! It can be tricky at times but this business model allows a lot of flexibility which makes it work for our family demands.
Q. What are some tips you would like to share with others who are interested in doing something similar?
A. Create a schedule and get organized. Make your pickups and drop offs for certain areas on the same days so that you are managing your time effectively. Route planning is definitely important.
Q. How many hours do you work a week or how much of your time does this position require? Is it flexible? Is it consistent?
A. The position started for me very slow however now that I am up and going & have an established client base I can get pretty busy. It's hard to put an exact number of hours physically worked on only laundry. This works well for me because in between I can take care of my children, cook, clean my home and whatever else needs to be done. Even take a nap!
Q. When/how do you find the time to work?
A. Finding time to work can be a challenge at times. During busier weeks I will stay up late or get up early. The nice thing is you get at least a 15 minute break before moving on to the next load. It's laundry so even if you need to start a load and run an errand by the time you're back you haven't wasted any time.
Q. Are there certain tips/advice you'd want to share with others who want to start working like you?
A. I would suggest staying organized, always have product on hand and be consistent! Clients like consistency and it makes things easier to manage.
Q. Was training/schooling required for the position? How/when did you complete it?
A. There was no training or schooling required. Just basic laundry skills.
Q. What is the income percentage you bring in? or How much do you make from this job? or Does the income help a little, medium, or is the main source of your family's income?
A. The income varies week to week. Some weeks I make as much as $600 and other weeks I make $300 – it depends on how many weekly, bi-weekly, and one time use clients I have that week. I use this income strictly on "play" and vacation money for my family or to cover unexpected expenses.
Q. How would someone who wants to do something similar get started?
A. If you or someone you know would love to get started just go to their website (click here) and inquire there.

Interested in more interviews? 30+ friends and acquaintances have agreed to share their insights with you. They all do different things from home as well (which I think is mighty impressive). Their interviews can be read by clicking on the links below:
Introduction to Money-Making Stay-at-Home Moms
Series 2: Starting an Online Business
Series 5: At-Home Airline Assistant
Series 6: Become an At-Home Employee
Series 7: Beachbody Coaching– removed
Series 9: Run an at-Home Daycare
Series 10: Write and Self-Publish an eBook Part 1 & Part 2
Series 11: Teach Music Lessons from Home
Series 12: Distribute a Product You Love
Series 14: Become a Virtual Assistant
Series 15: Buying and Reselling Cheap Finds
Series 17: How to Make Money as a Transcriptionist
Series 18: How to Write and Publish a Paperback or Hardback Book
Series 19: Do Online Tech Support from Home
Series 21: Sell Your Own Sheet Music Part 1 and Part 2
Series 22: Start a Preschool from Home
Series 23: Start Your Own Boutique
Series 24: How to Make Money on YouTube
Series 25: Take Legitimate Online Surveys
Series 27: Become a Photographer
Series 28: Become a Property Manager
Series 29: Make Money Locally Teaching a Talent, Sport, or Hobby
Series 30: Substitute Teaching
Series 31: Sell Shaklee (MLM)-removed
Series 32: Review Websites for UserTesting
Series 33: Sell Mary Kay(MLM)-removed
Series 34: Become an Affiliate with Spark Naturals Essential Oils
Series 35: Quilting and Embroidery
more coming…pin or bookmark for more.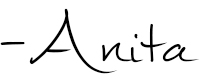 For other 'rich living' and money making tips, please subscribe, like me on Facebook, and follow me on Pinterest and Instagram.