I was compensated for this review of Papa Murphy's. All opinions are 100% my own. #DealsAt425 #Ad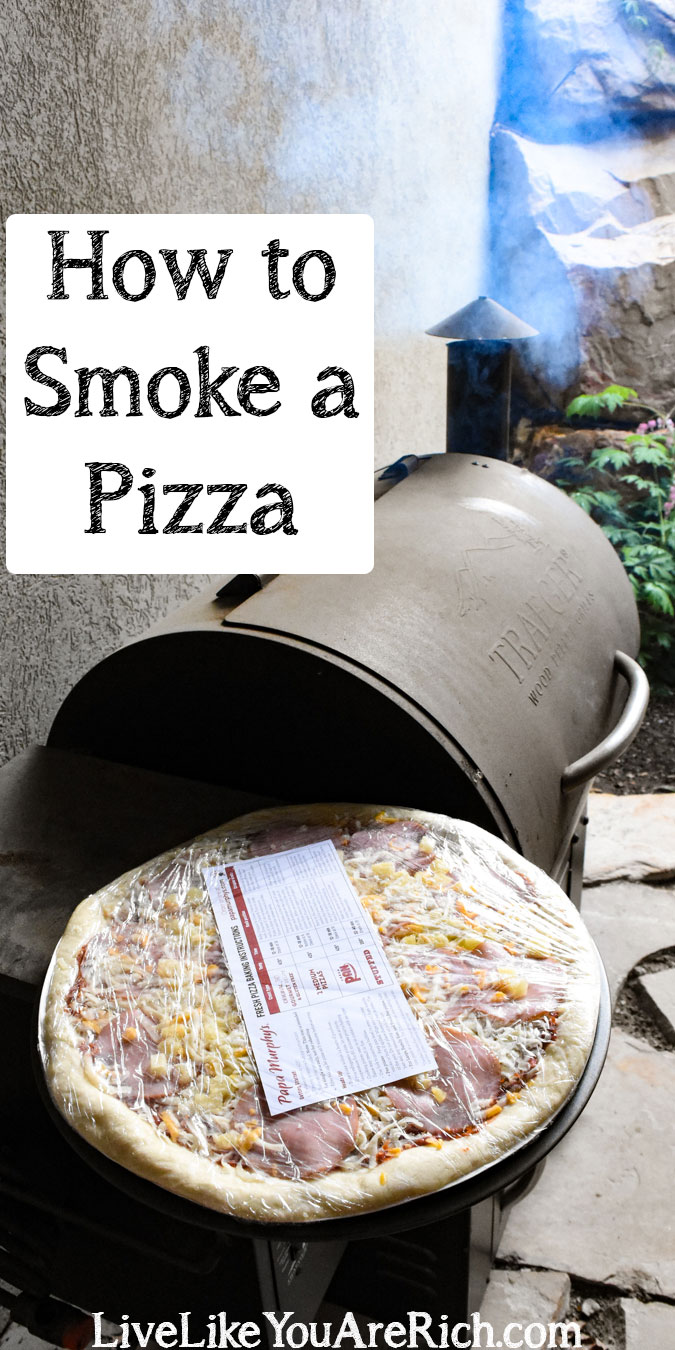 My boyfriend and I have a combined six kids. Eating out with 8 people is not only very expensive, it can also be somewhat disruptive to those around us. Although we all really love a variety of food and flavors, budget and logistics make it so we try to always eat-in. Choosing to eat in when trying to feed eight people has already saved us hundreds of dollars. This has really helped us afford cooking for such a large group who all have great appetites and love delicious food.
Surprisingly, we have all really enjoyed our dinners in. For me, it is because Cam is such a great cook. He has a smoker that he often uses. We've smoked ribs, salmon, pork, veggies, and more. I love the tenderness and flavor that a smoker creates in food.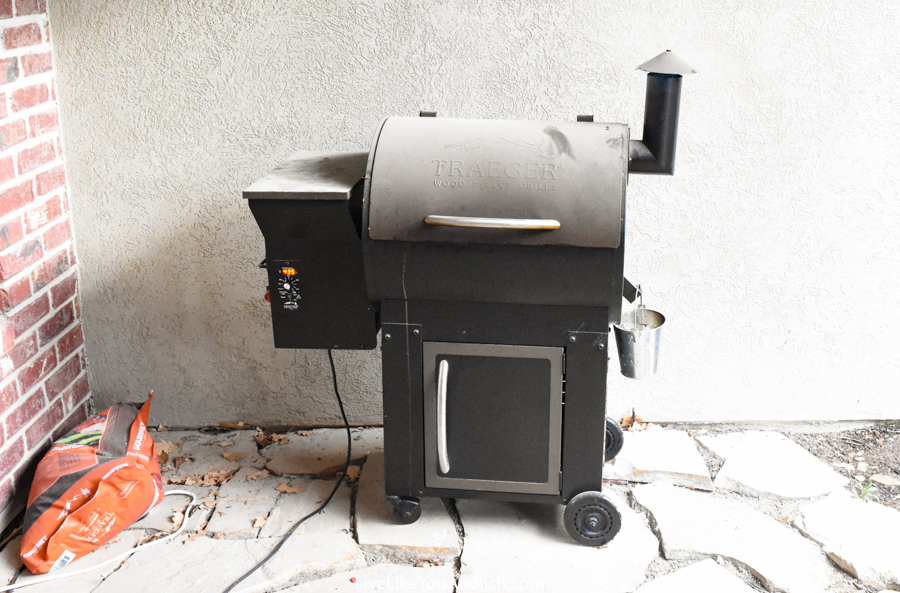 Last week I had a coupon for a tray of free breadsticks at Papa Murphy's Take-n-Bake Pizza that they texted and emailed to me (it only took a minute for me to join Papa Murphy's Dinner Circle). You can get high-value coupons for Papa Murphy's too—get details here.
Since their pizza's are very affordable (especially considering the dough is made fresh daily and the toppings are hand-chopped), I offered to provide dinner on Friday for us. He suggested we try smoking them at his place. I was very excited to give smoked Papa Murphy's pizzas and breadsticks a try!
Friday rolled around and I called in my order, I gathered ingredients for a salad (you can buy them at Papa Murphy's pre-made as well), and went and picked up the pizzas. When I got to his house he had the smoker warmed up and ready. We threw the kid's Hawaiian pizza on while I made the salad and in 20 minutes dinner was ready.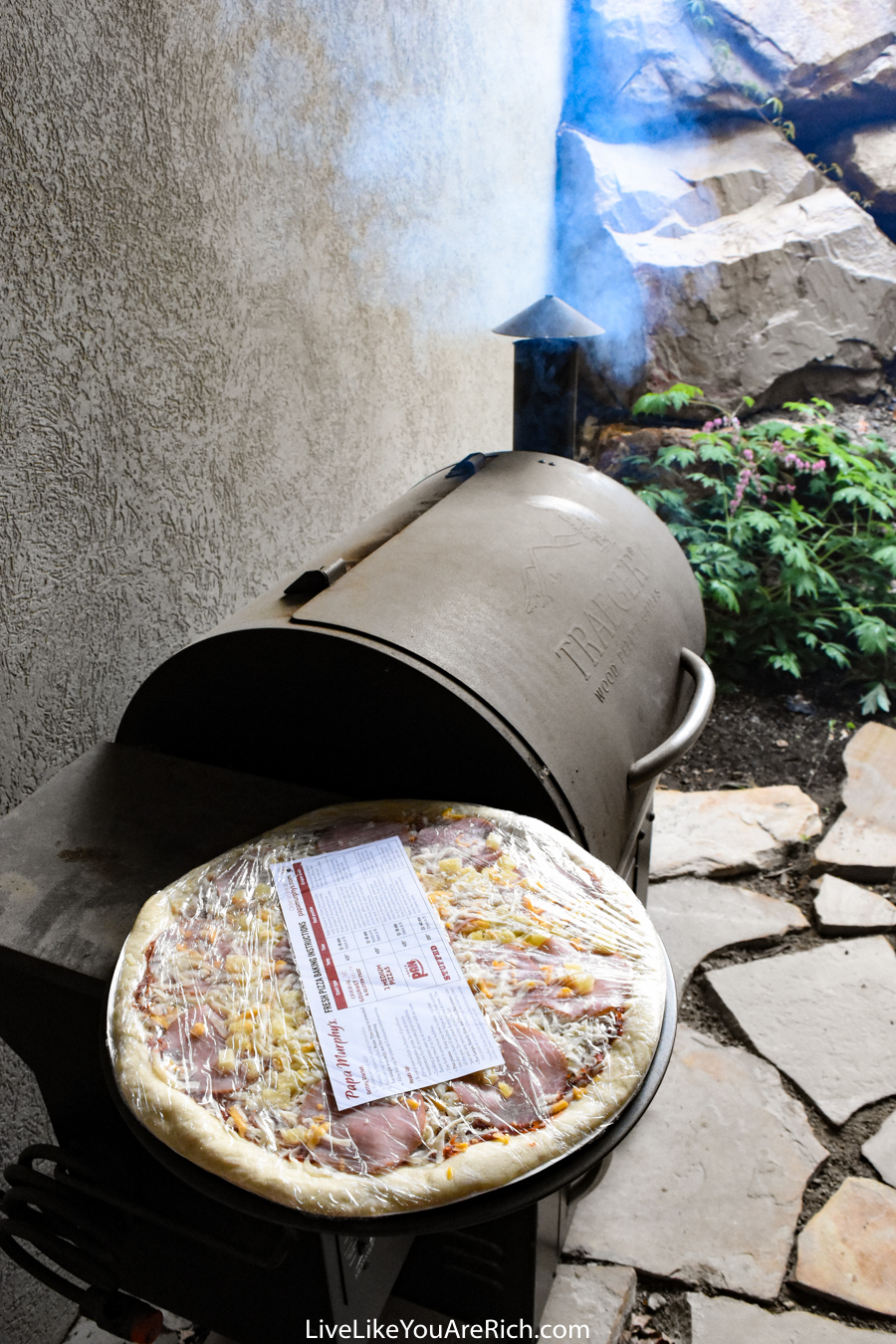 While the kids ate their pizza, we smoked the adult's (Garlic Chicken on DeLite crust) which only took about 15 minutes.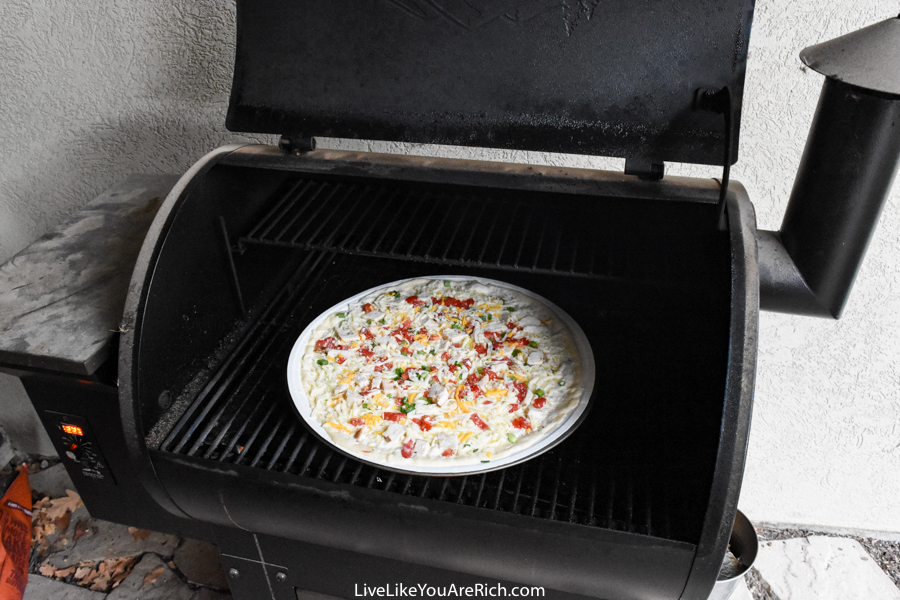 Then we smoked the breadsticks.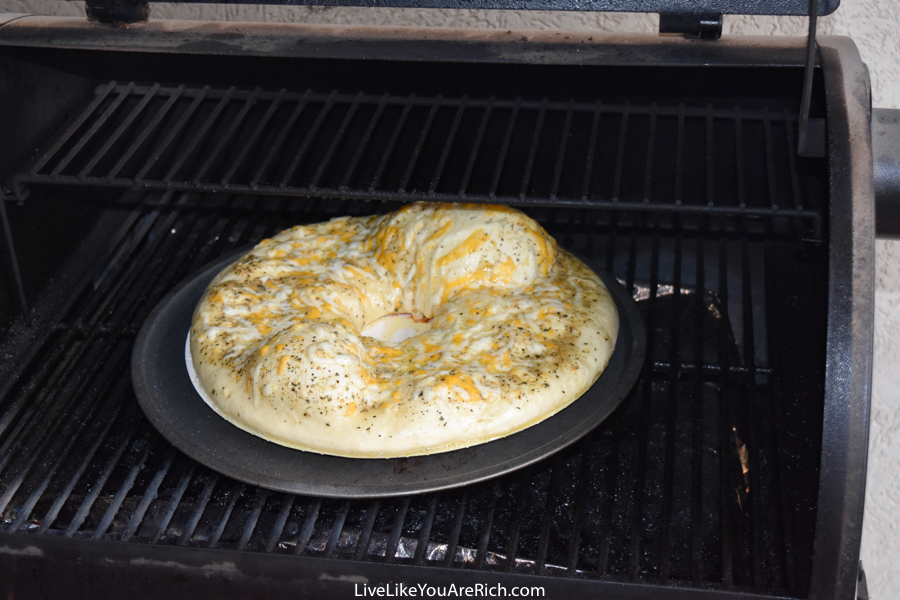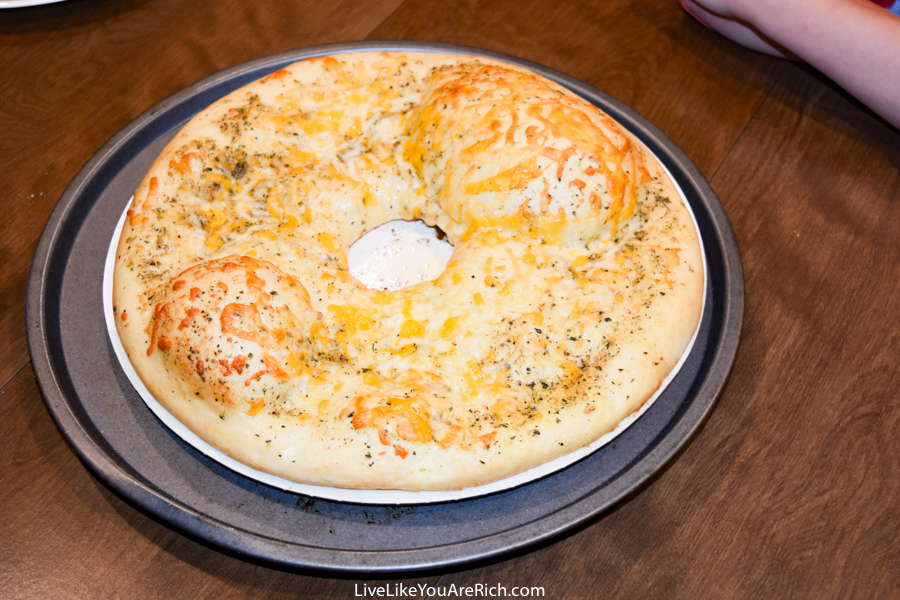 Everyone loved the flavor and texture of the pizzas and breadsticks. The smoked flavor was infused into the pizza as it is cooked and the smoker also added a bit of crispness to the base crust while the pizza itself stayed very soft. It was cooked through but not dry. I love smoked pizza.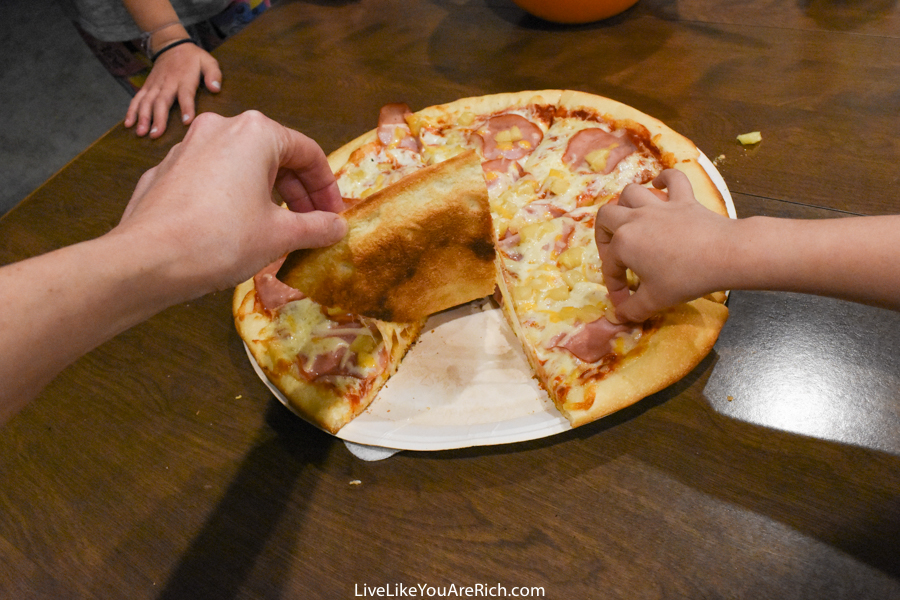 It was delicious—everyone enjoyed everything we made! This will be a great Friday or family night option for us. With the coupon, the 8 of us ate a delicious healthy meal for under $25.00—and the leftovers fed a few of us for lunch the next day. I can't wait to try smoking other flavors of Papa Murphy's pizzas and other Take-n-Bake items they make.
How to Smoke a Papa Murphy's Pizza
For wood pellet grills you will want the temperature to be between 415°- 450°.
Start on smoke, allowing pellets to ignite. Switch to HIGH and heat for at least 15 minutes.


Take off the plastic wrap. Leave the pizza on the paper tray. Place pizza and paper tray on a grilling pizza pan and put in smoker (center of rack).

Baking time is approximately the same as Papa Murphy's states. Thin deLite crusts cook quicker. Regular crust cook about 20-30 minutes. Check frequently and rotate the pizza a quarter turn every 5 or so minutes.


Check the base of the pizza with a spatula often so you don't burn it. Once its cooked how you prefer, take the pizza out and allow it to cool a few minutes before serving.


Enjoy!
Don't forget to get coupons via text and email for Papa Murphy's. Get details here.

For other 'rich living' tips please subscribe, like me on Facebook, and follow me on Pinterest.