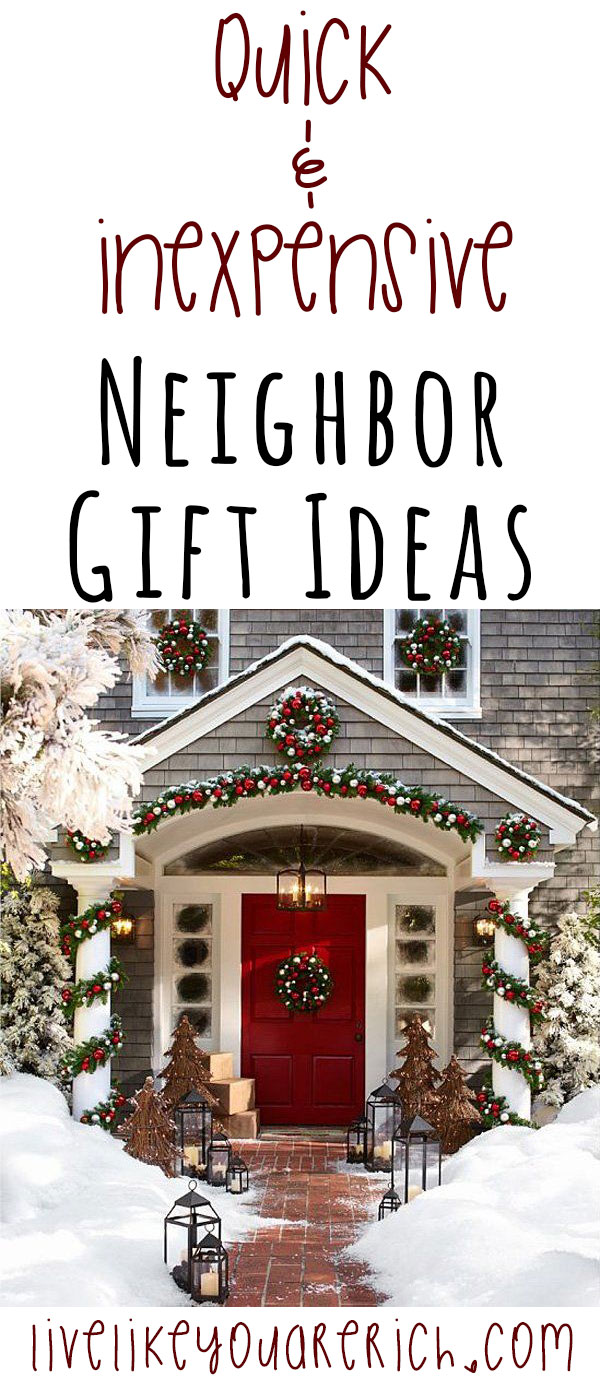 Neighbor gifts are always nice to give and receive. The past few years I've really enjoyed giving gifts to those people who mean a lot to my family. Although I love gift giving, for budgeting and time purposes I have to be sure that I'm giving out inexpensive and quick neighbor gifts. Here are some ideas I liked that I thought I would share with you…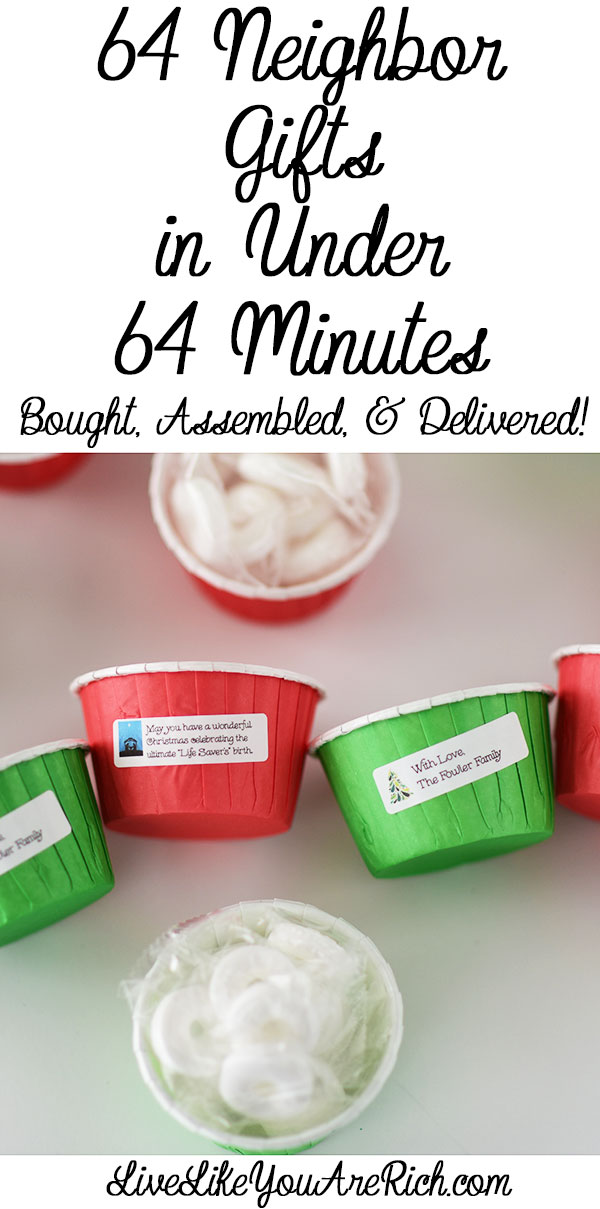 1. 64 Neighbor Gifts in under 64 minutes—all for about $25.00!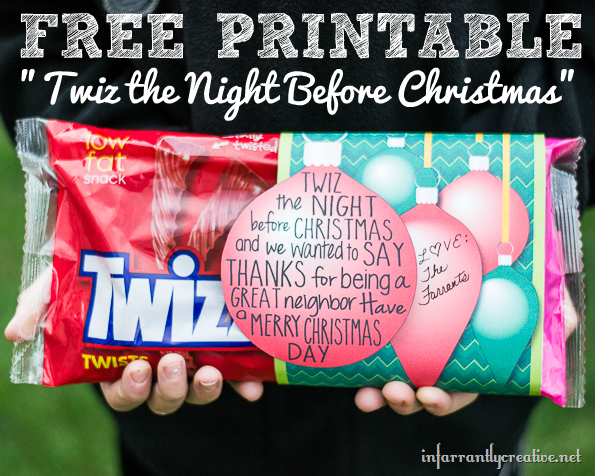 2. Twizz The Night Before Christmas – Buy a bag of Twizzlers and wrap this cute printable around it!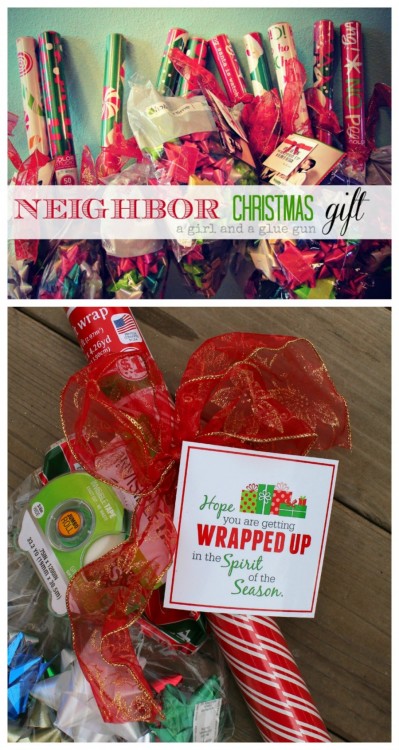 3. Wrap It Up – Buy a wrapping paper and add a tape. it's so clever and cute and practical.
4. Extra Hugs and Kisses – Everybody loves Extra Gum and hugs and kisses!
5. "Muffin" for Christmas – Buy any kind of muffin mix you love and tie this printable to it!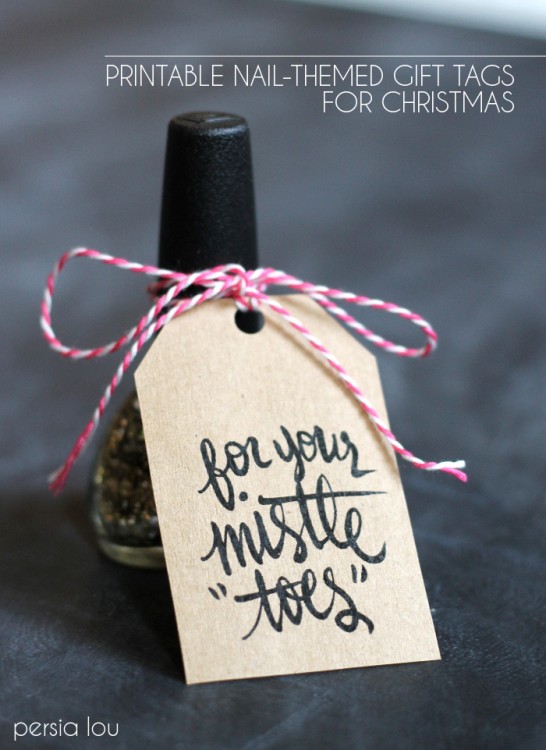 6. Nail-Themed Christmas Gift – Any nail-related gift and tie it to this printable tag!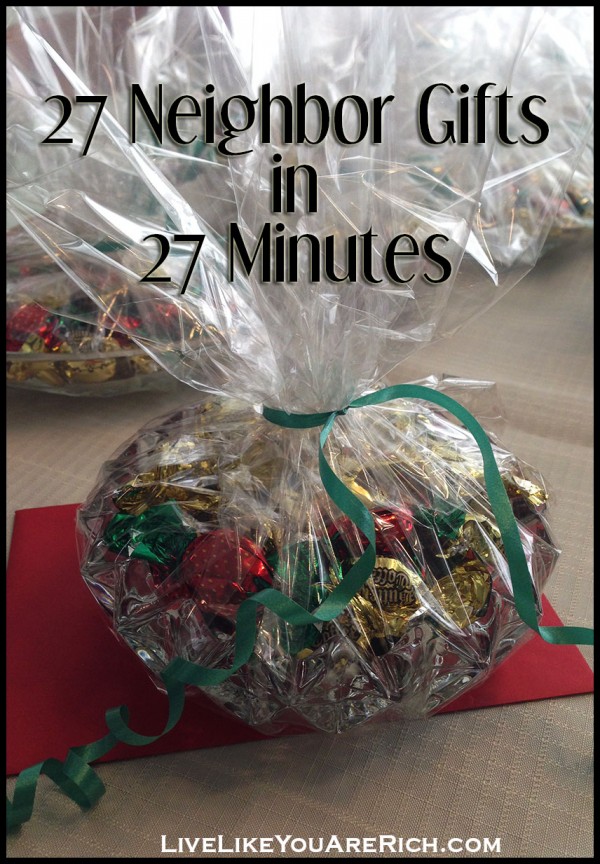 7. 27 Neighbor Gifts in 27 Minutes– Great idea for a quick, inexpensive, yet lovely gift.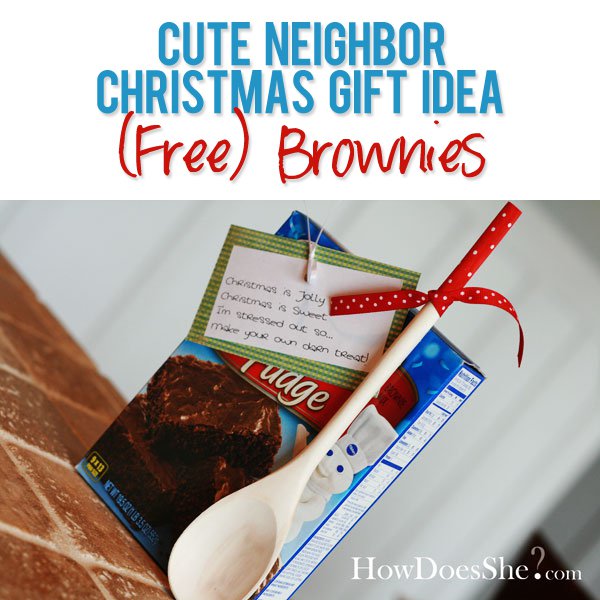 8. Christmas Brownies – This one is FAST, cheap and stinkin' Cute.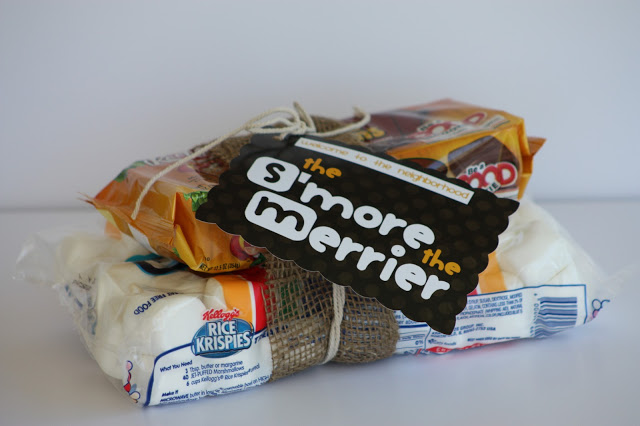 9. The S'more the Merrier! – Buy a bag of marshmallows or Peanut Butter grahams and Grasshopper grahams are also delicious. Wrap them up with some burlap and twine and attach this free printable.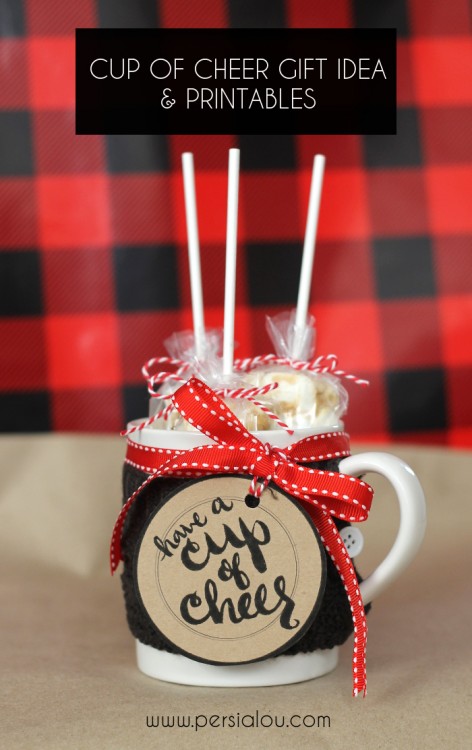 10. Hot Chocolate in a Mug with free printable – Put together a cute and simple gift. Whether you want to make homemade hot chocolate on a stick or buy it at the store, this is a fun way to package it up into a special gift.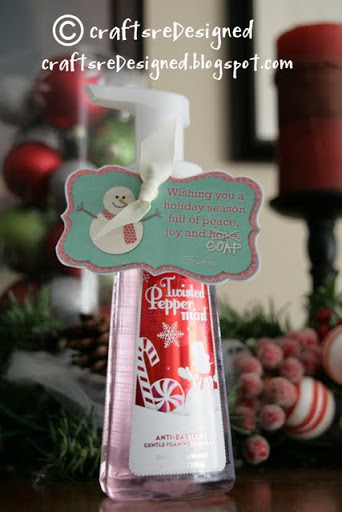 11. Hand Soap with Free Printable Tag – Buy a hand soap and tie this printable to it!
12. Christmas Goodies Jar – A super simple, easy and sweet gift for your neighbor.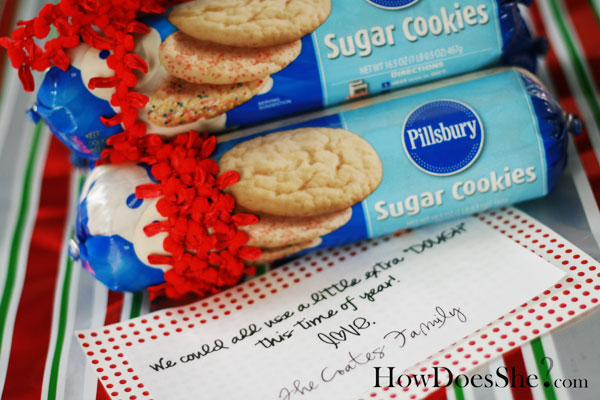 13. Extra Dough – Cute saying and easy to put together!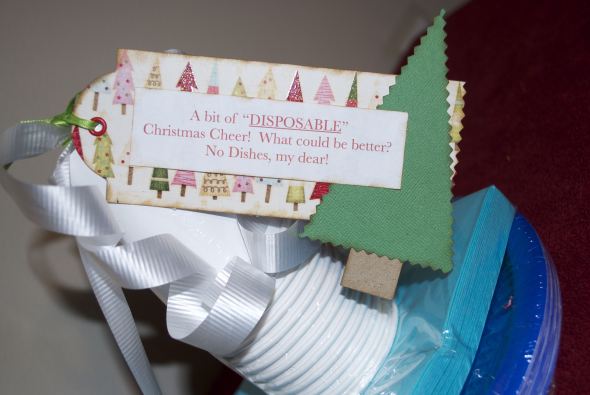 14. Fewer Dishes to Do – Nobody likes doing dishes, ESPECIALLY when there are so many from baking holiday treats! Help your friends out by providing them paper goods.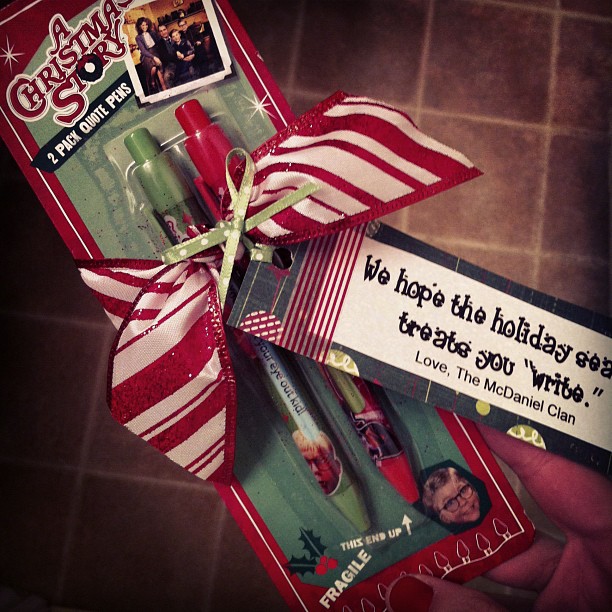 15. Treats You "Write" – Put ribbon around the pack of pens, then attached a cute (and VERY easy to make) gift tag. "We hope the Holiday Season treats you 'write'."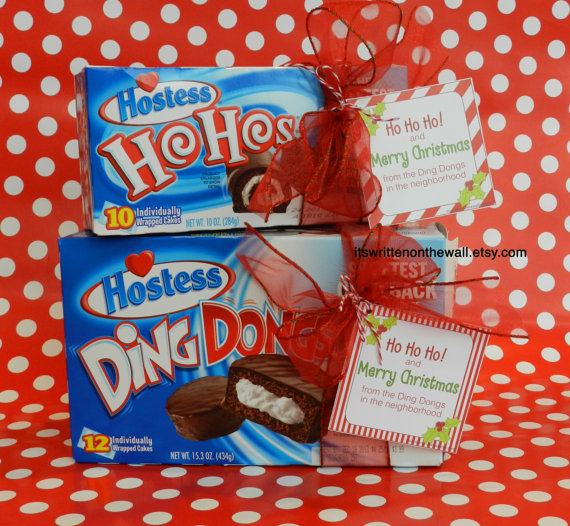 16. HoHoHo from the Ding Dongs – I have always wanted to do this one and for some reason I never have. Adding to my list for next year!


17. Hot Chocolate With Free Pintable Tag – A yummy Snowflake Hot Chocolate Mason Jar Gift idea that's fun to make and to give!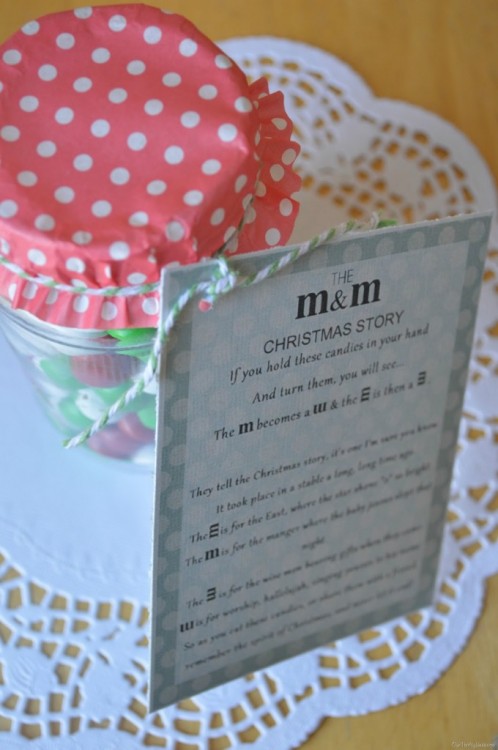 18. The M&M Christmas Story – So cute and all you have to do is print off the story and buy some m&ms!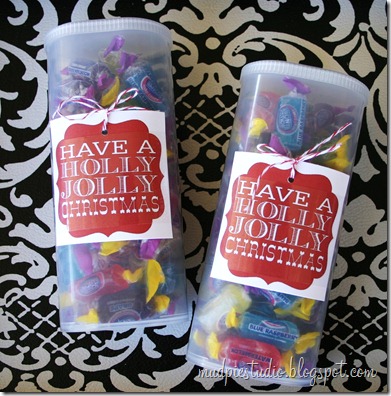 19. Holly Jolly Christmas. Upcycle Crystal Light – Containers filled with Jolly Ranchers.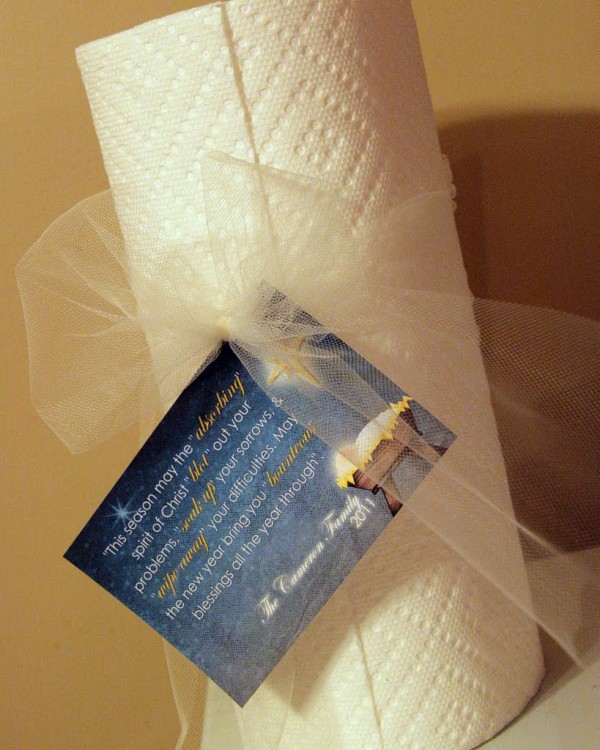 20. Bounteous Blessings Paper Towel Christ-Centered gift. I love this idea and its free printable.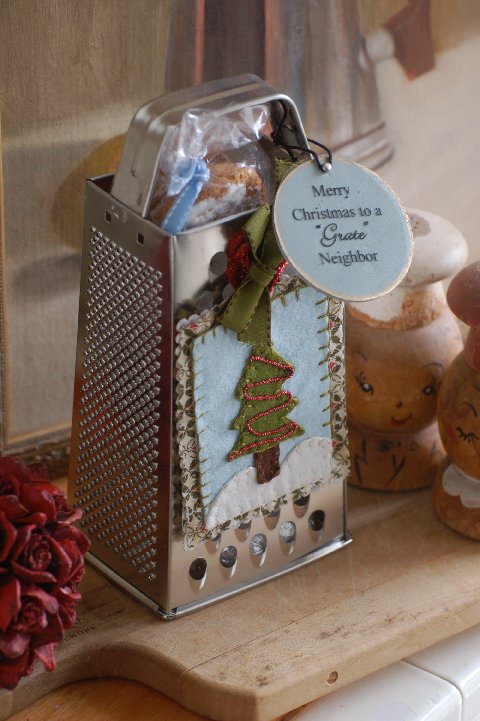 Merry Christmas, to a Grate Neighbor – Bake and give your special goodies in these clever but simple containers.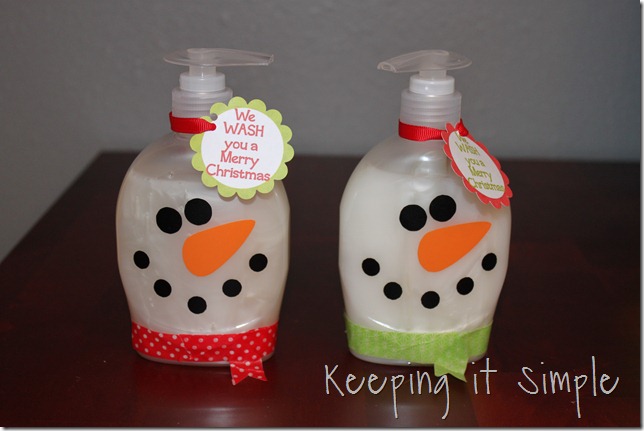 22. Snowman Soap Neighbor Gift – They are so easy to make and super cheap. Plus everyone could use soap!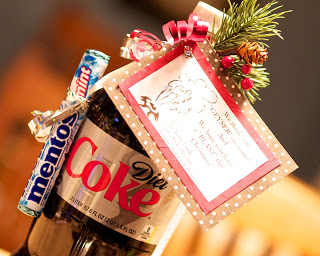 Diet Coke "Geyser" Gift – It is definitely not your traditional plate of cookies, but hopefully it gets some ooh's and ahh's or gives the less adventureous souls their daily diet coke fix.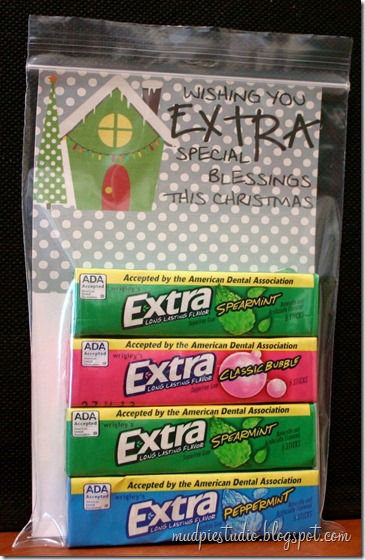 "Extra" Gum Special Blessings Gift – Using a few packs of gum and a special note for "extra'" special blessings.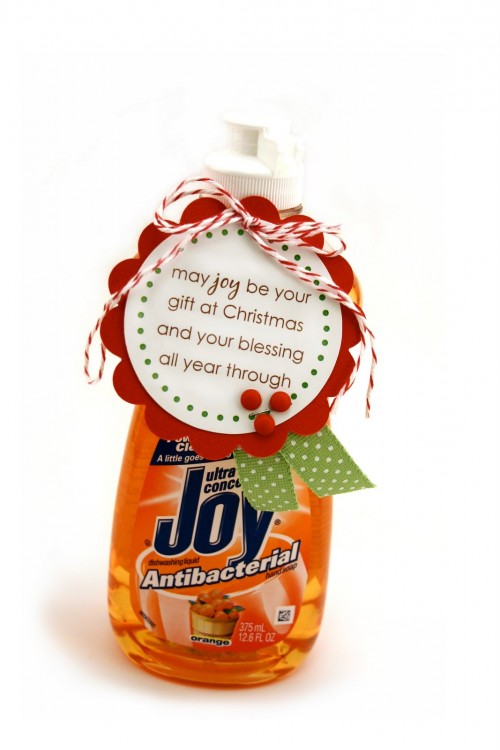 25. Joy Soap Gift – Delightfully simple and affordable with printable.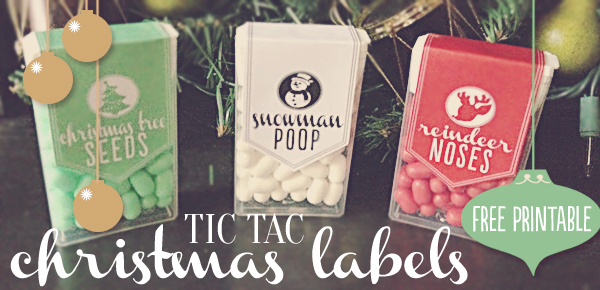 26. Tic Tac Christmas Labels – Easy, cheap and super cute.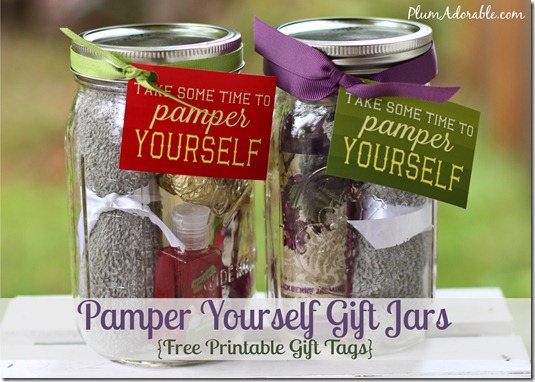 27. Pamper Yourself Gifts Jar – These Gifts in a Jar Ideas would also make great gifts for neighbors, teachers, etc.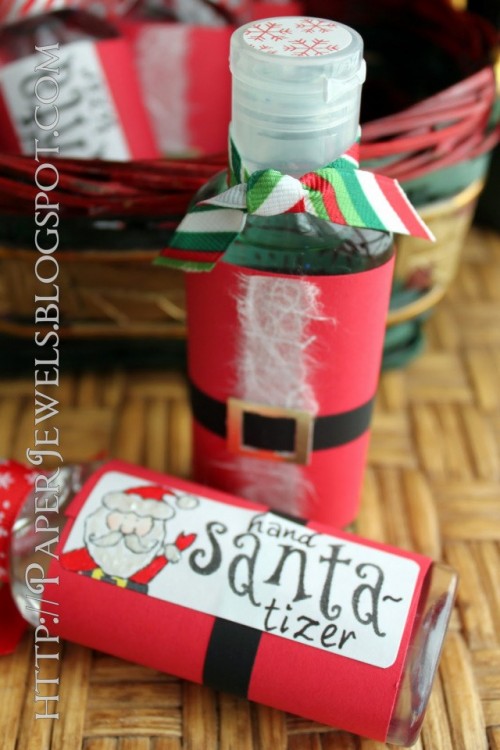 28. Santa-Tizer Gift – This is a low-cal and inexpensive, yet useful.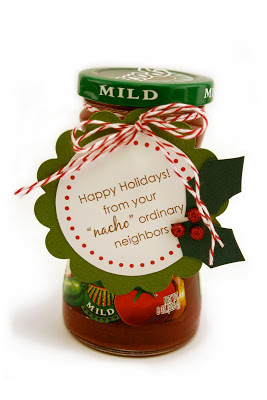 29. Salsa or Nacho Cheese Gift – Simple and affordable gift ideas and printable.
 30. DIY Clementine Wreaths – These clever clementine wreaths are a lovely way to wish the ones you love a happy & healthy holiday season!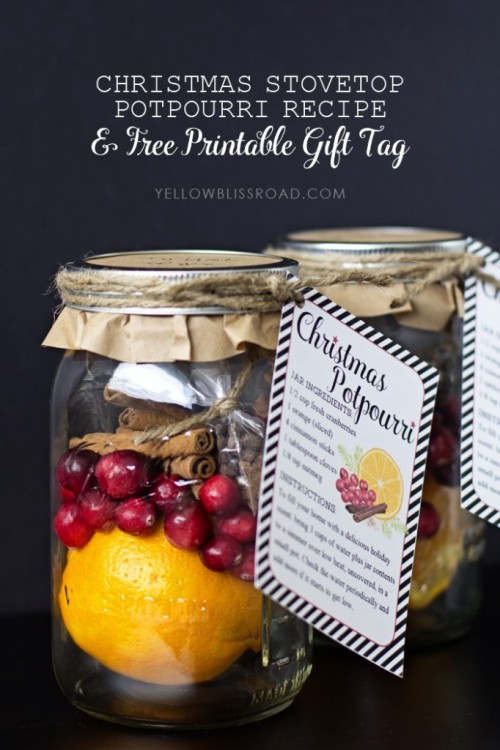 31. Christmas Stovetop Potpourri – I love how fresh and rustic this gift is, and I love that it's not another food gift!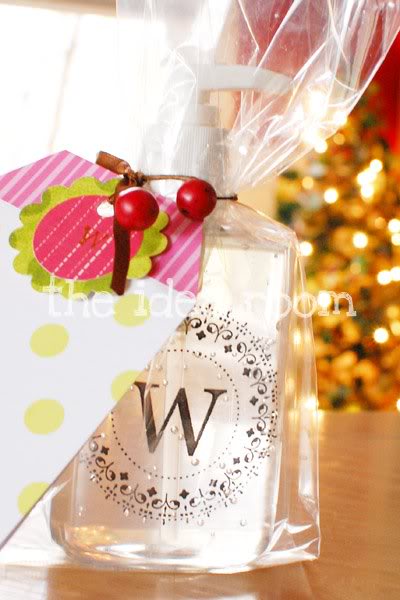 32. Monogrammed Hand Sanitizer/Soap – A fun, easy and inexpensive gift.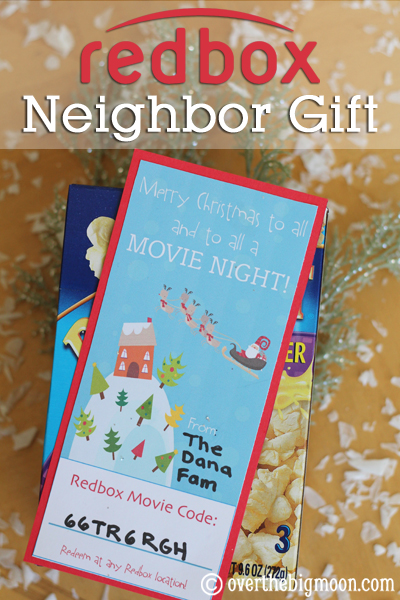 33. Redbox Neighbor Gift – Simple, affordable and memorable with printable.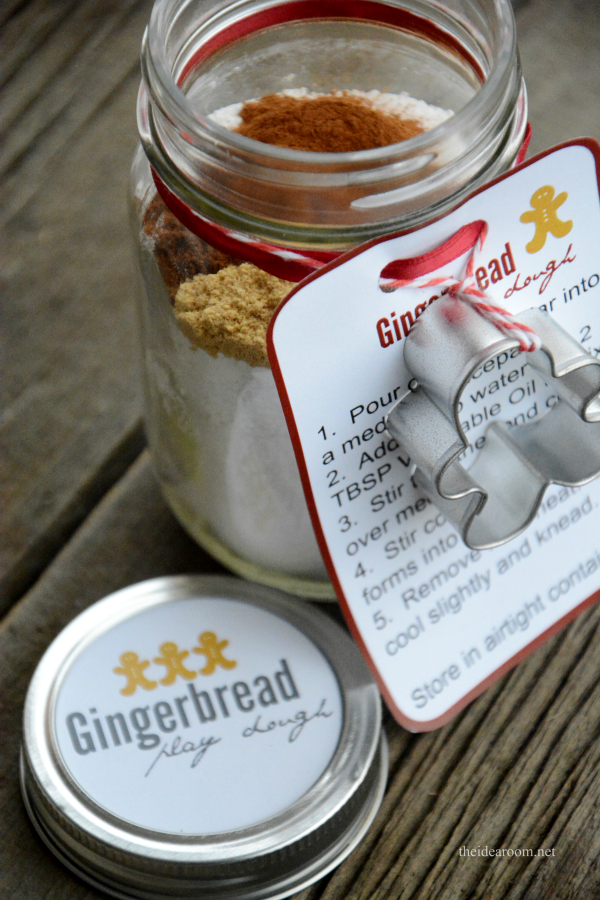 34. Gingerbread Play Dough Gift Kit – I love that this is a different and fun gift idea.
35. Oreo Elf Feet – These would be perfect to give to a neighbor and friends.
36. White Chocolate Cinnamon Sugar Pretzels – A perfect holiday gift to wrap up in a little gift bag.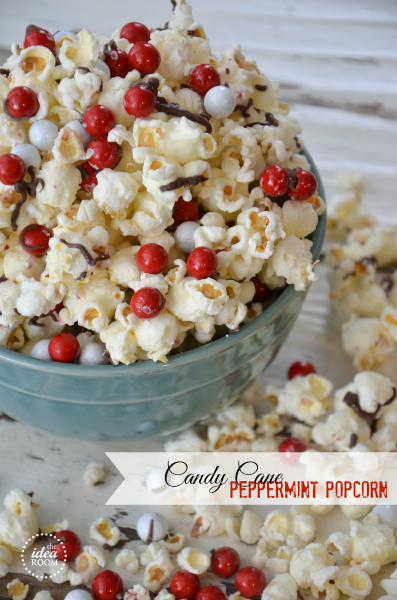 37. Candy Cane Popcorn – Colorful chocolate candy additions make this Candy Cane Peppermint Popcorn that much more perfect!
 38. Shake & Pour Pancakes – this pancake mix in a jar makes a delicious and useful gift!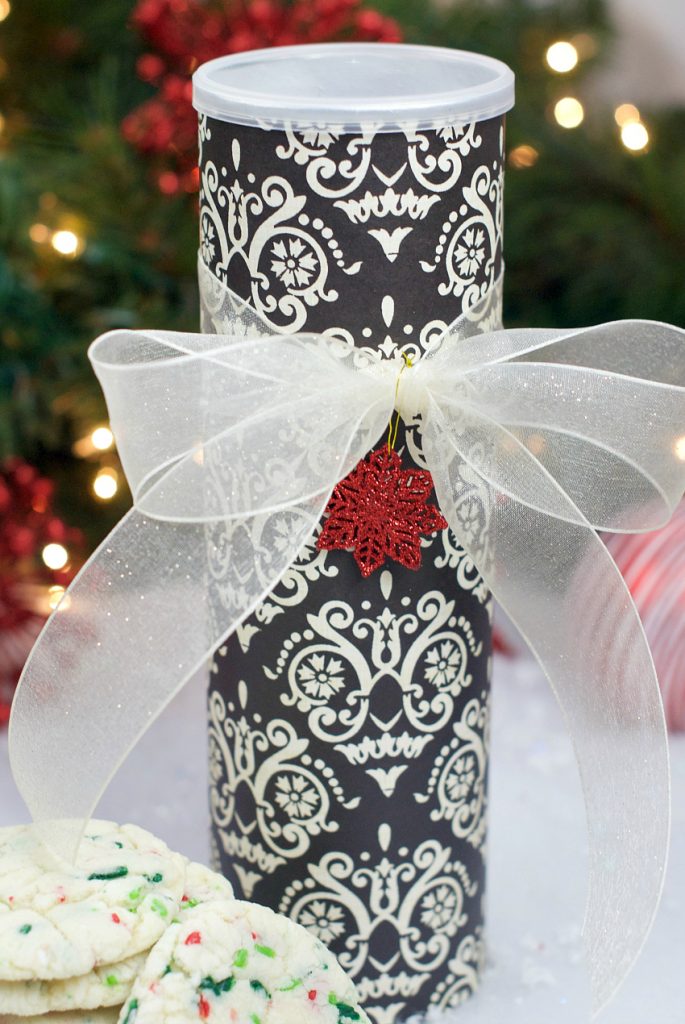 39. Cookie Cans – Make a cookie container from a Pringles can. It's easy, it's creative, it looks amazing and it's a perfect fit for cookies!

For other 'rich living' tips and inexpensive gift ideas, please subscribe, like LiveLikeYouAreRich on Facebook, and follow on Pinterest.