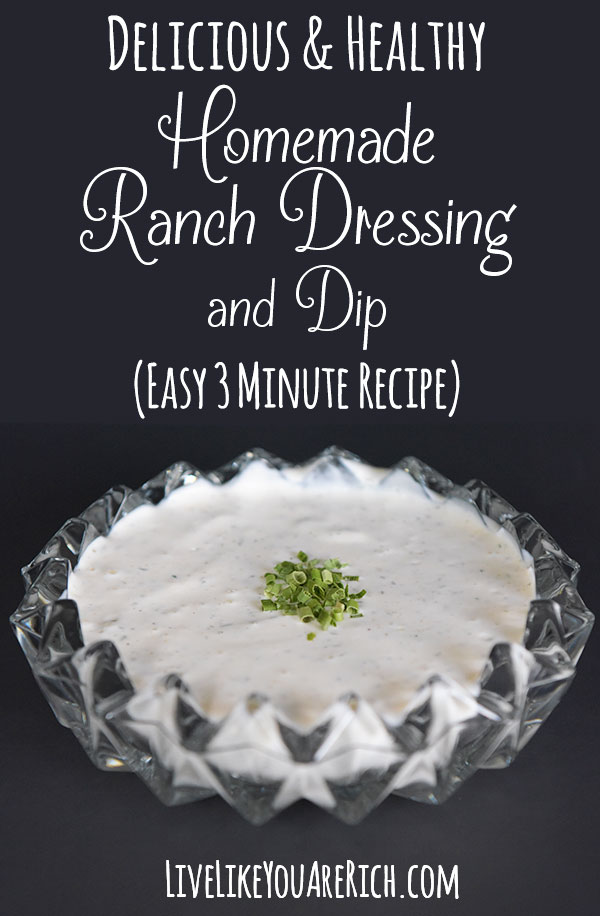 When I started cooking and especially when I worked in fine dinning restaurants I found that things taste better (for the most part) when made from scratch. Fine dinning chefs (the good ones) make even staple products like ranch from scratch. Sometimes it can be a bit intimidating for me to make a food from scratch that normally comes from a bottle or a packet. But I decided to give homemade ranch dressing a try.
I was surprised that it is actually very simple. It takes just a few minutes and tastes incredible! Further, it doesn't contain chemical ingredients you can't pronounce and it is even cheaper than bottled ranch or ranch packets.
Here is an amazing and super quick recipe that many really like.
Directions:
Simply put the ingredients (listed below) in a blender.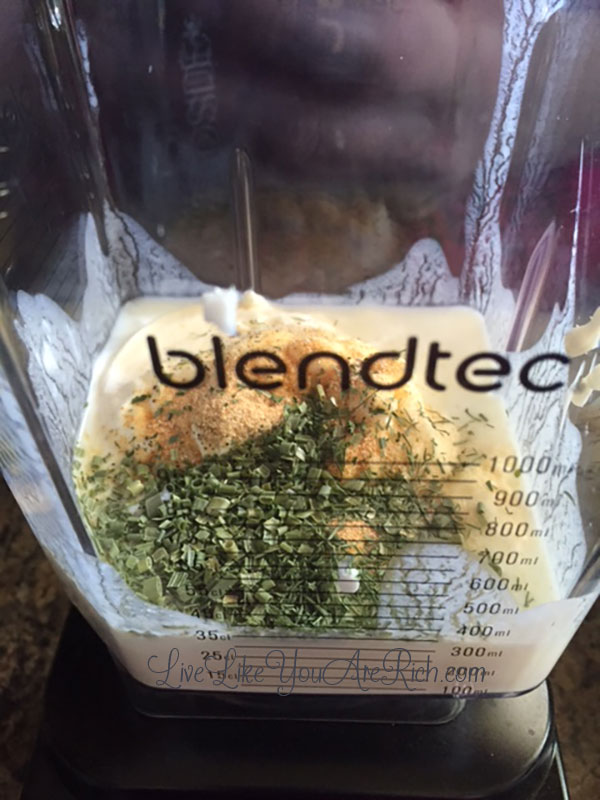 BlendTec Blender-seriously they are amazing blenders by the way. They have perfect settings for blending beverages and other things like soups, dressings, etc. It's amazing!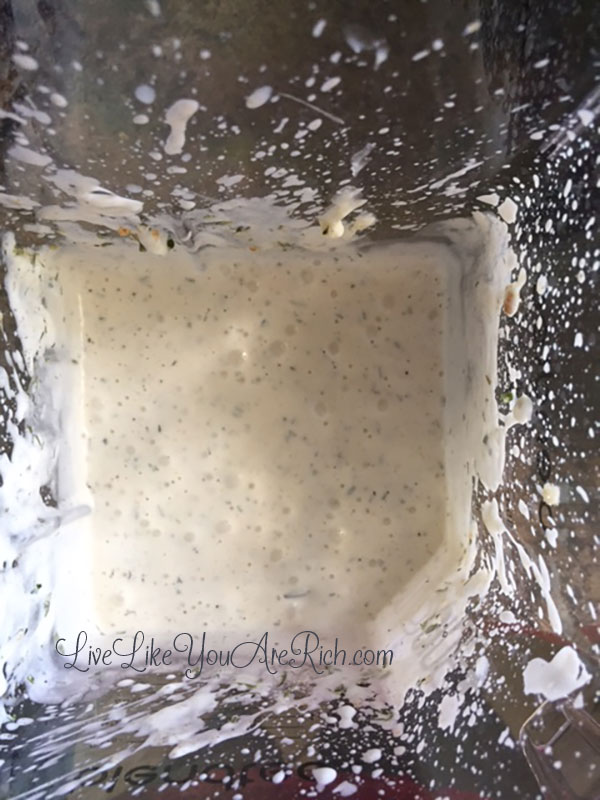 Blend on slow speed for about 1 minute. Then serve immediately—or for best results refrigerate for about 30 minutes to one hour before serving.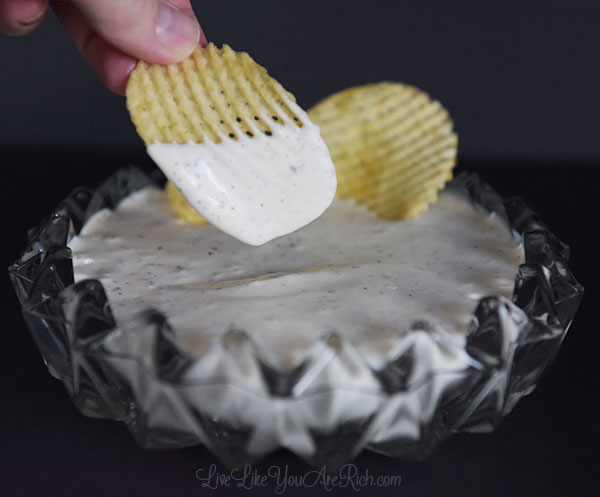 We use it for dipping chips, veggies, chicken nuggets, and other dipping items in it. It tops salads, wings, and other food. And it is great for recipes that call for ranch!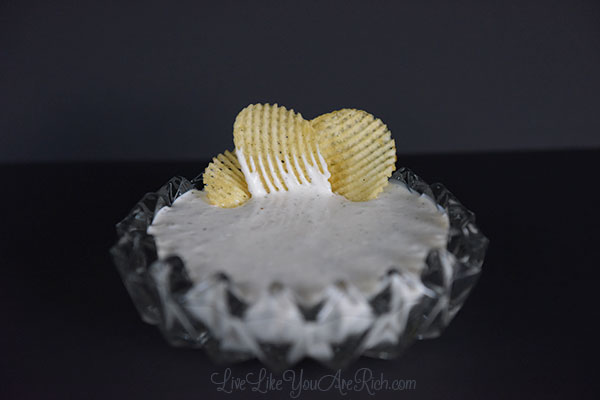 Store in the refrigerator up to a few days.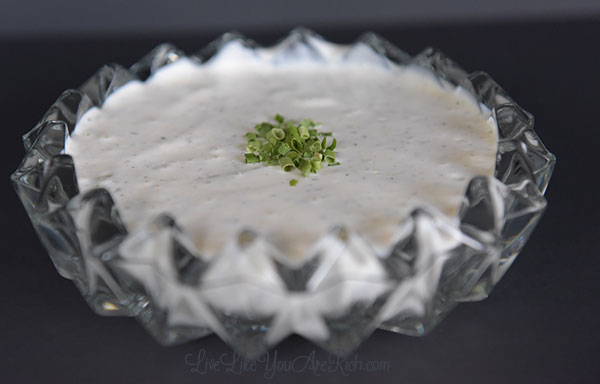 Enjoy!

How to Make Homemade Ranch Dressing or Dip
Amazing and Easy Homemade Ranch Dressing
Author:
Anita @ LiveLikeYouAreRich.com
Ingredients
½ Cup mayonnaise
½ Cup sour cream (I used light)
½ Cup buttermilk
¾ teaspoon garlic powder
½ teaspoon dried chives
½ teaspoon dried dill weed
½ teaspoon dried parsley
¼ teaspoon onion powder
⅛ teaspoon salt
⅛ teaspoon ground black pepper
Instructions
Put all the ingredients in a blender. Blend on low speed for about 1 minute. Serve immediately—or for best results refrigerate for 30 minutes or more.

For other 'rich living' and money saving tips, please subscribe, like me on Facebook, and follow me on Pinterest.