Lemonade with Simple Syrup Recipe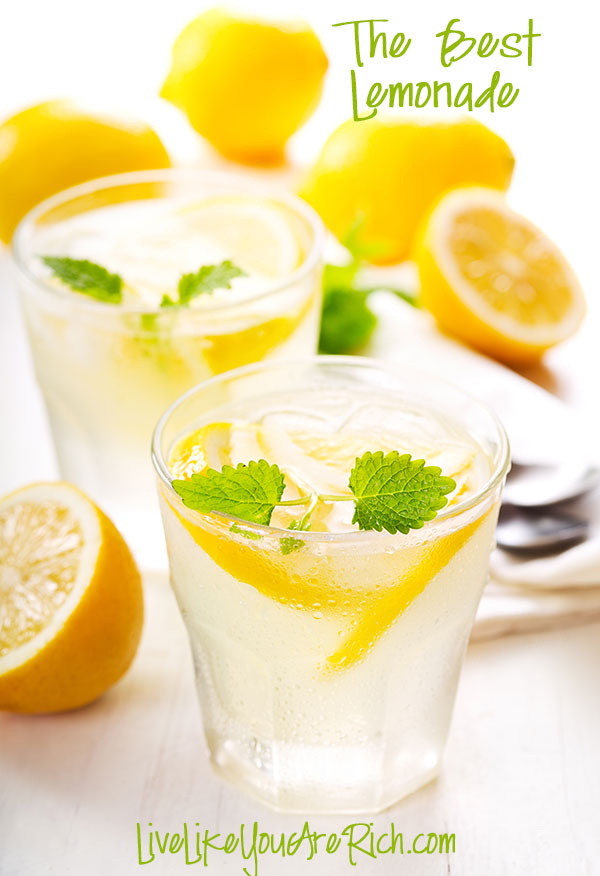 3 Cups fresh lemon juice (8 large or 12 small)
2 Cups Simple syrup
6 Cups cold water
1 Cup ice
Mint leaves (optional)
If you haven't yet, please make the Simple Syrup (recipe found on livelikeyouarerich.com), then proceed.
Juice ripe lemons.
Stir together lemon juice, cold water, simple syrup, and ice.
Serve chilled
Tip: If desired, add 8 mint leaves to the lemonade and stir them in (allow to sit for at least an hour or longer)= Mint-infused Lemonade!
Recipe by
Live Like You Are Rich
at https://stage1.livelikeyouarerich.com/lemonade-with-simple-syrup-recipe/