Chicken with Rice and Velveeta Cheese Dip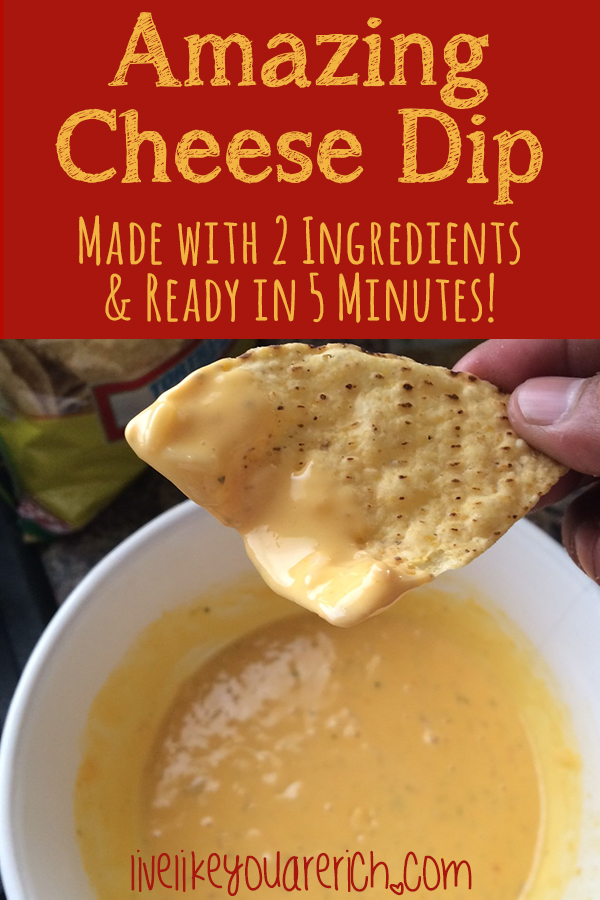 Author:
Anita @ LiveLikeYouAreRich.com
1 can Campbell's Chicken with Rice soup
16 oz of Velveeta cheese (I only used ½ of the Velveeta that is pictured)
Put Campbell's soup (yes the whole thing, do not drain it first) in a microwaveable bowl. Cut the cheese into cubes so it melts faster. Microwave on high heat for 2 minutes, stir. Microwave for two more minutes, stir.
Serve immediately with your favorite tortilla chips. Keep warm. Once it cools you can rewarm in the microwave by heating it for another minute or two and stirring. Refrigerate left overs.
Recipe by
Live Like You Are Rich
at https://stage1.livelikeyouarerich.com/chicken-with-rice-and-velveeta-cheese-dip/