Zucchini Cinnamon Sugar Bread Recipe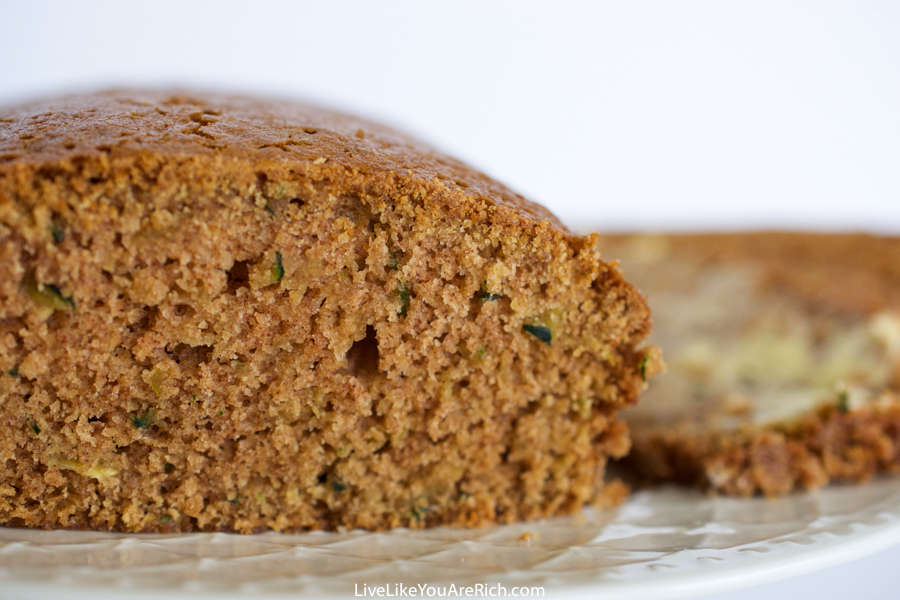 Author:
Anita @ LiveLikeYouAreRich.com
½ C. oil
1¾ C. sugar
2 beaten eggs
2 C. unpeeled grated or shredded zucchini, closely packed
3 C. flour
1 teaspoon soda
3 teaspoons cinnamon
1 teaspoon baking powder
½ teaspoon salt
Optional- ½ Cup chopped nuts
Beat eggs in a mixer on low for a minute. Then mix in oil, sugar, and zucchini on medium speed.
In a separate bowl sift dry ingredients together.
Gradually add dry ingredients to the mixer on medium speed until well mixed. Add optional ½ Cup chopped nuts if desired.
Pour into greased and floured bread pans (recipe makes two loaves).
Bake 1 hour at 350 F until toothpick comes out clean.
Cool and serve with butter.
Recipe by
Live Like You Are Rich
at https://stage1.livelikeyouarerich.com/zucchini-cinnamon-sugar-bread-recipe/