Quick and Easy Banana Bread Recipe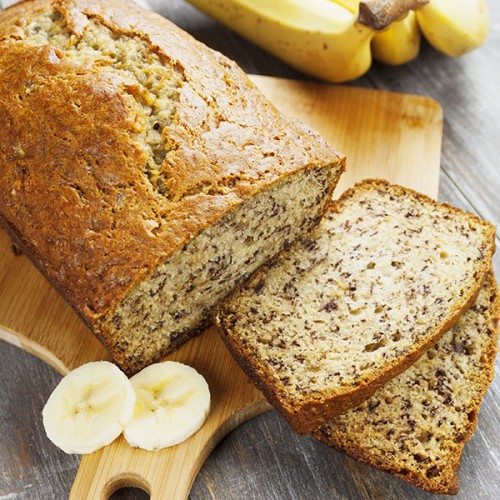 Author:
Anita @ LiveLikeYouAreRich.com
¼ C. butter plus 2 T butter
¾ C. sugar
1 egg
⅔ C. mashed banana (2 ripe bananas)
2 T sour milk (add 1 t. lemon juice to 2 T milk)
2 C. flour
½ teaspoon baking powder
¼ teaspoon salt
½ teaspoon baking soda
½ C. chopped nuts (optional)
Preheat oven to 350 F. Mix eggs, banana, ¼ C. butter, sugar, and sour milk in a mixer on medium speed for 10 seconds or until mixed.
In a separate bowl stir dry ingredients
On slow mixing speed, add dry ingredients to banana mixture until mixed. Batter will be lumpy. Mix in nuts if you choose to.
Pour into greased and floured bread pan
Bake at 350 F for 45 minutes until top is golden brown and a toothpick comes out clean. Makes one loaf that can serve 8-10.
Recipe by
Live Like You Are Rich
at https://stage1.livelikeyouarerich.com/quick-and-easy-banana-bread-recipe/