Slow Cooker/Crock Pot Ranch Carrots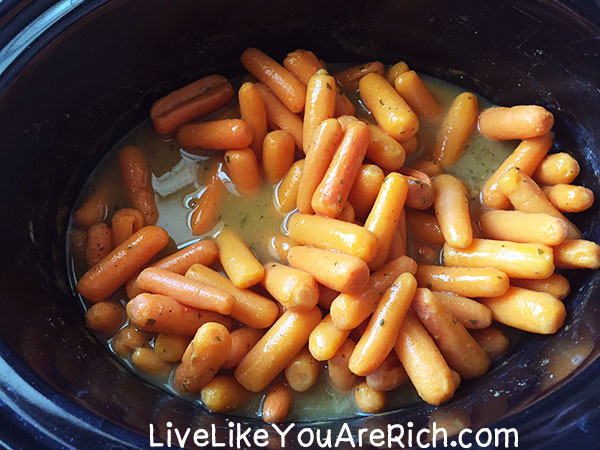 1 pound bag of baby carrots
2 Tablespoons dry ranch mix- Use a packet or the recipe for the homemade version can be found on LiveLikeYouAreRich.com
2 Cups vegetable broth
Simply pour the bag of carrots in to your slow cooker.
Add the vegetable broth.
Stir in ranch seasoning.
Cook on high heat for 5 hours. At this point they should be just firm enough to hold their shape and not be too soft. Cook longer if you desire an even softer texture.
Serve warm or cool. Store extra carrots in the fridge.
Recipe by
Live Like You Are Rich
at https://stage1.livelikeyouarerich.com/slow-cookercrock-pot-ranch-carrots/