4th of July is such a fun holiday! I love celebrating the Land of the Free and the Home of the Brave. I like to see the red, white, and blue colors, enjoy summer temperatures, and celebrate at BBQ's with fireworks. My friend gave me the idea of this cute and super-easy 4th of July Wreath. To make this wreath more inexpensive you could do what she did, make it in a crafting group with a few friends or family. If you planned to make it with a few friends and bought everything in bulk this 4th of July Wreath costs less than $10.00.
Instructions
Paint 25 clothes pins red and 25 white. Paint 15 clothes pins blue.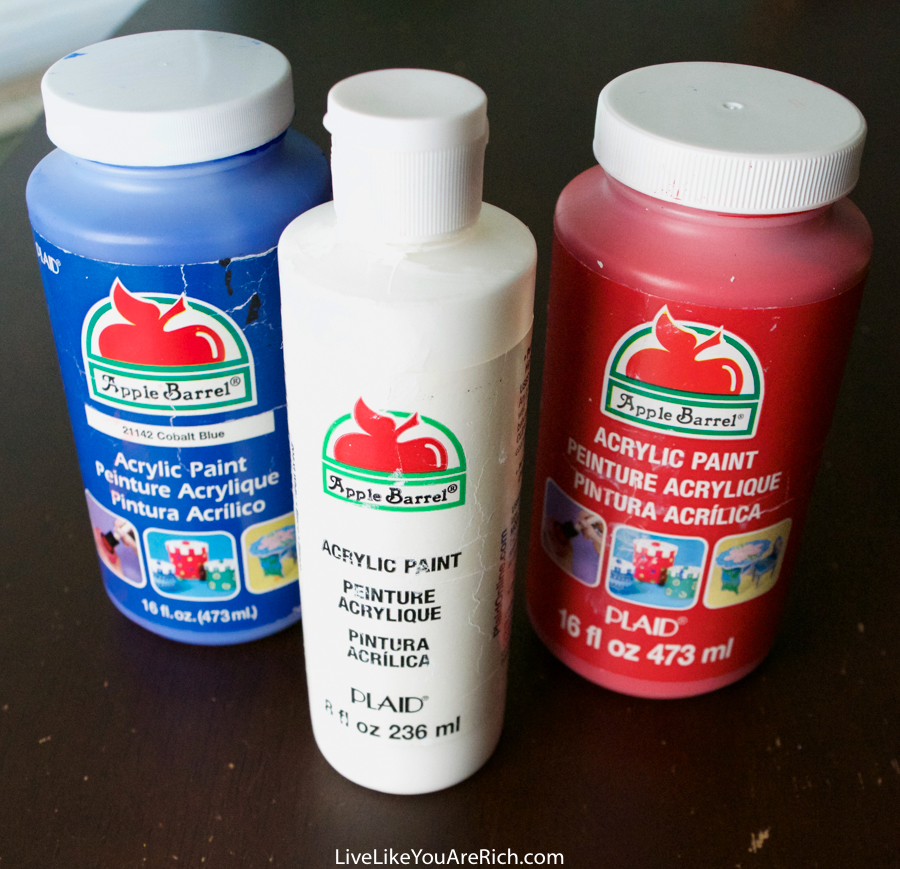 Paint about 10 stars of differing sizes white.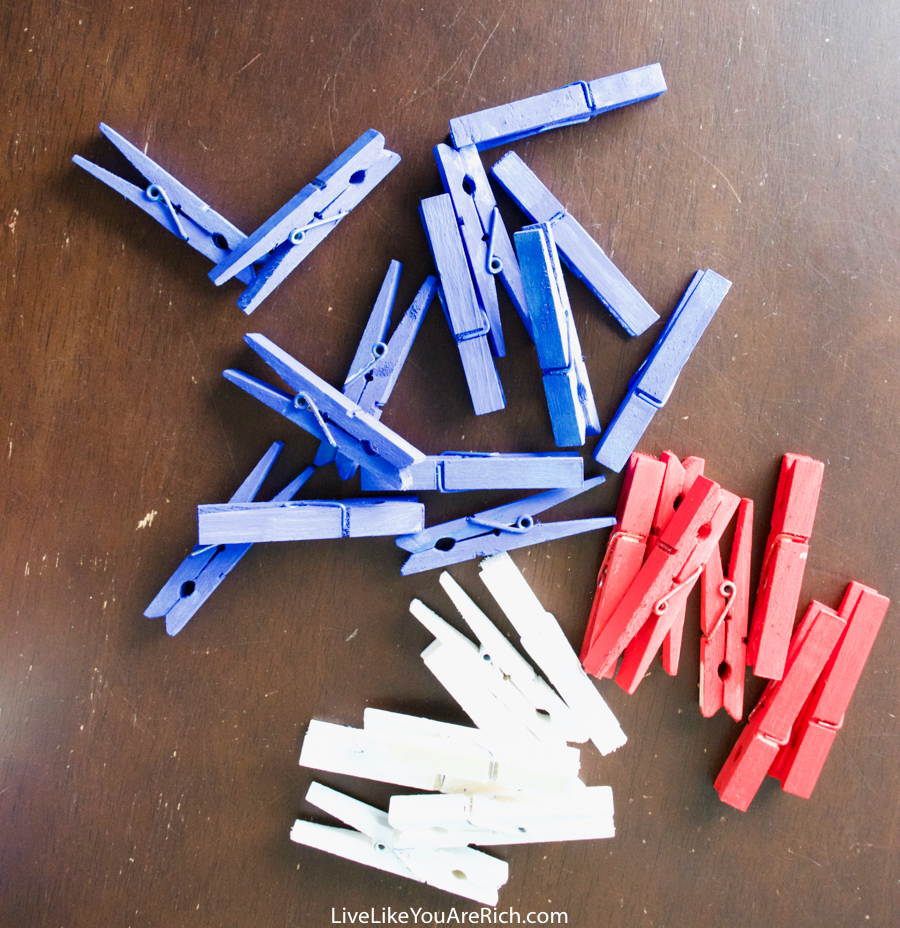 Allow to dry. Cool or hot glue the wood star cut outs to the blue clothes pins sporadically.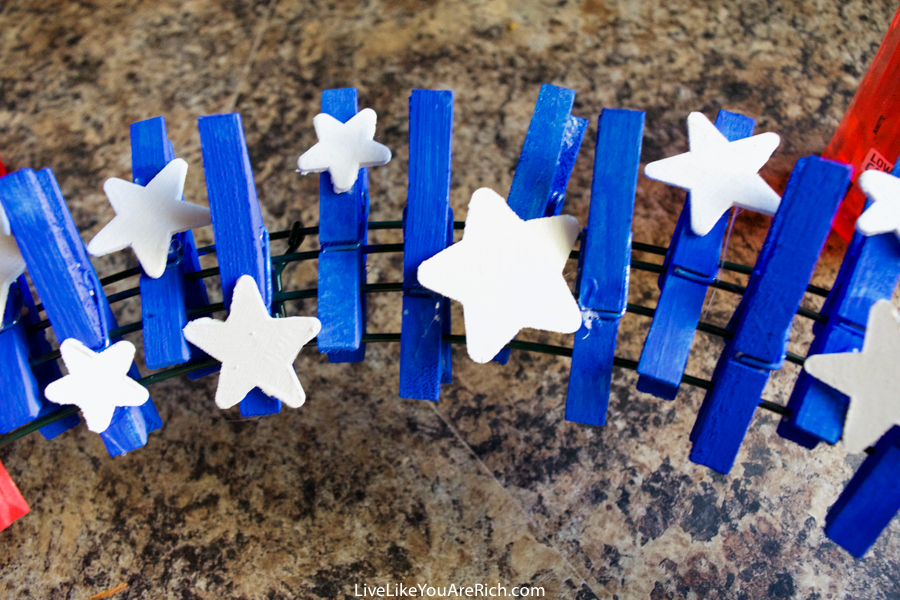 Clip clothes pins on a metal wreath.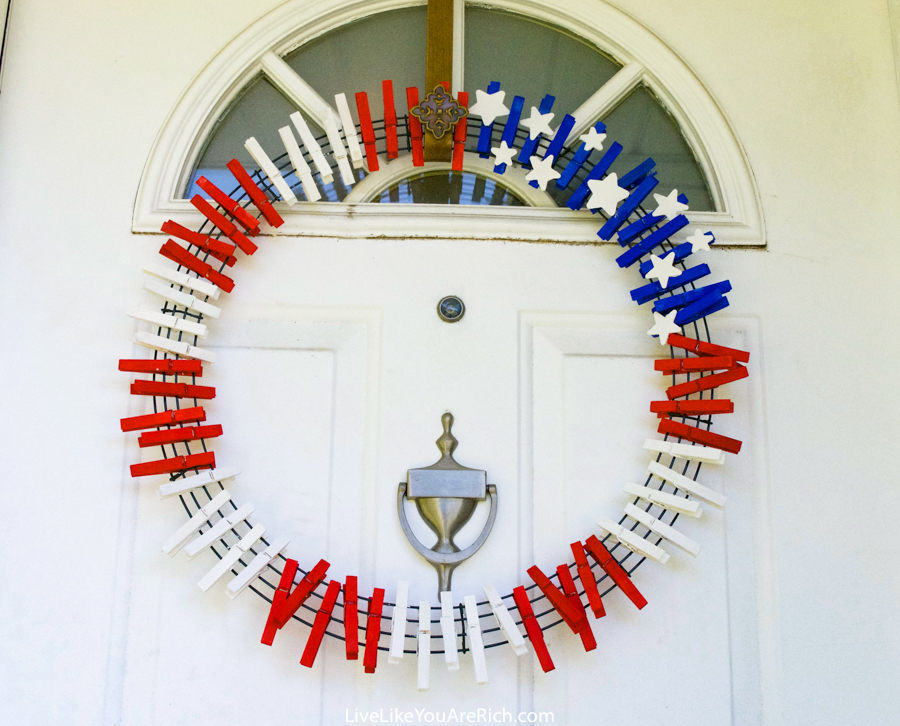 If you would like a fuller wreath, add more clothes pins (15 more red, 15 more white, 5 more blue) and 5 more stars or paint them to fit your preference. I hope you enjoy your 4th of July Wreath!
Supplies
Bright Red paint (Apple Barrel)
21142 Cobalt Blue paint (Apple Barrel)
Happy Independence Day!

For other 'living rich' tips and inexpensive crafts, please like me on Facebook and follow me on Pinterest.