Do you feel like you are never going to make it out of debt? Are you tired of living paycheck to paycheck? Or perhaps your just wanting to save more for retirement?
No worries. You're at the right place. Karen my financially savvy sister and co-author of our book, Living a Rich Life as a Stay-at-Home Mom: How to Build a Secure Financial Foundation for You and Your Children and I have teamed up to bring you a step-by-step Financial Fitness Boot Camp course.
You will receive an email every day for 31 days with a task or challenge. You'll get access to financial principles that work, helpful and effective pointers, money-saving and money-making tips, and receive access to valuable downloads. If you successfully complete this course you will get out of debt even faster, be reminded of other effective and important ways to manage money, and join thousands who have said it has significantly improved their financial life.
Some of the challenges will only take a few minutes, others take a bit longer. Some will be easy to do, others a little more difficult. But the final proven result is that you will come through the Boot Camp with less debt, more money saved, an increased desire to keep on track financially, knowledge of how to increase income, and overall become more financially fit.
Here are the quotes sent to us from real people who completed all 31 challenges:
"Thank you for this challenge. I have really learned a lot and have made many changes based on the challenges…we will have the mortgage paid off at least 10 years sooner!!! Thank you for the guidance!" -Sara
"I just want to say thank you so much! I have enjoyed and looked forward to your emails everyday.  I have tried several different ways to try to manage my finances with no avail but your "system" is wonderful. I love your tips and the stories that you provide as it puts the issues into perspective and make them "real."  Again, thank you for this boot camp and helping me to plan for our future." -Brandi
"I owe you a huge thanks! Looking forward to a new step each day was extremely helpful to motivate me daily to make conscious financial decisions… This challenge took all the confusion out and set me up to pay off bills. The idea of being bill-free excited me so much I'm actually ahead of schedule at this time. I'm beyond grateful I came across a pin on Pinterest that led me to this amazing challenge! Thank you!" -Joan
"I can already see changes that are getting us in a better place financially. I no longer feel at a loss, depressed or frustrated with money. I have hope and a plan and it feels good. Thank you so much for helping my family get into a better, more secure place financially." -Heather
"I have to say that I have learned SO MUCH! I can't believe it!… I woke up each morning excited to read each new challenge and ready to learn something new. This financial boot camp has taught me so much about myself, and has really helped me want to change…Were there some sacrifices? Yes! But it wasn't nearly as bad as I had envisioned it to be. I actually found myself looking for ways to cut unnecessary things out just so I could save money! I am excited to see what the future will bring as I continue to try and achieve my goals that were written as an earlier challenge.  I just want to take a moment to thank you both Anita and Karen for teaching me so much and helping me feel in control of my money rather my money in control of me. I really do feel at peace with our financial situation. I'm not afraid of the future and I've learned to really love finding ways to save money! Thanks again!" -Shannon
"My husband and I have really learned a lot from your program. We have set up a weekly meeting day and time to get together and complete challenges together. Your program has benefited myself and my husband so positively… Thank you to you and Karen for all this thoughtful insight. I know our family is headed in the right direction for financial fitness." -Jennifer
"Your 31 day challenge was great! I have created huge credit card debt & you have helped me make a plan to get rid of it. You have given me more than hope. I have been able to make a new & better budget. Great ideas. I did the whole challenge. Thanks!" -Kathleen
"This has been a fabulous 31 day journey.  I cannot thank you and Karen enough. I am a pilot for the State of Virginia and I've shared a few of your emails with the other pilots.  I'm hoping they will take on your challenge.  I made a 3-ring binder book and did each lesson as it came along.  I think the most valuable tool I walked away from this past 31 days has been feeling power over my money. Thank you again." -Jeanie
"I'm so thankful I stumbled upon one of your blog posts a month ago! My husband and I were just about to put in an offer on our first house when I signed up for this boot camp. Since then we have put in the offer, and we close in less than one month!! We are fairly conscious of our spending habits, but your boot camp helped us to be aware of SO much more! Thank you so much! ( my husband is thankful too) most importantly you made us realize how much we could save each month if we really needed to! Love it." -Amanda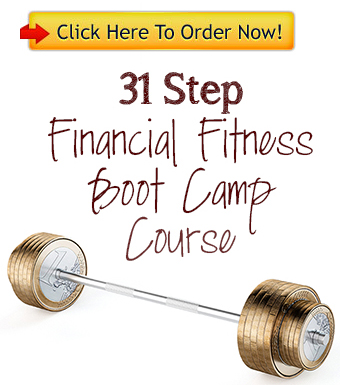 Continue reading what people have said about the course:
"Just wanted to say 'thank you'.   These first three emails have been inspiring and I can see that there is a way out of debt.   Wish I had known the information in this third one a few years ago, could have saved thousands and been out of debt by now! … I look forward to receiving more emails!"-L
"You're giving me hope & great ideas."-J
Hello Anita and Karen! Wow this was tough but also a real eye opener! I was always so excited to get the email challenge of the day. I am proud to say that I did complete the 31 day challenge!! I have been thinking about trying to manage our money better but never really put forth the effort to do it consistently until late November. My husband and I both work and have two young children. We have always lived comfortably and were able to do the extras so buckling down on the finances was always an "I'm going to do that…" project. Long story short, my husband was off work for 2 1/2 months due to a major back injury. So now there we were down one income, medical bills rolling in, and the holidays in full swing! Thank The Lord we had been saving long before this! I am so grateful that I found this boot camp to really get my behind in gear! Thanks again for really pushing me in the right direction to get our finances on the right track! You really helped me get the "some day" to TODAY!! I am working harder to be committed to managing our money better. Thanks again for this great boot camp! Miranda
"I intend to review the 31 day challenge as well as share it with my daughter, who lives paycheck to paycheck.  I was impressed with the variety of ideas, many that I hadn't seen anywhere else. I want to have them handy to review and make sure I stay on top of my finances."-K
"First off, I want to say how generous it is of you to do this program… Throughout these past 31 days I have become way more aware of where my money was going. Those tasks were really hard where we had to sit down and really look at where it was all going… Although not all the 31 days were easy they were definitely well worth the time! Thank you very much for doing this and I would love to learn more from your book!" -Amy
"I did all 31 challenges! I was excited each day to reading the newest one, sometimes checking at breakfast on my iPad, other times on my cell during my break. I am looking forward to your book.  I now have a much better handle on so many aspects of my financial life. I thank you for sharing your knowledge with me and others, and hope you will continue to do so." -P
"Wow!! This has been a truly life changing month. I've learned so much and plan to continue on with using what I've learned. Food storage had always been a priority for me and has helped my family repeatedly. I'm planning to keep expanding this and work harder at making lunches to take to work. This course has also helped me clarify my priorities. Thank you do much!!!"- Vicki
"I absolutely loved the 31 day challenge. It came at a time when I was already searching for direction financially." -M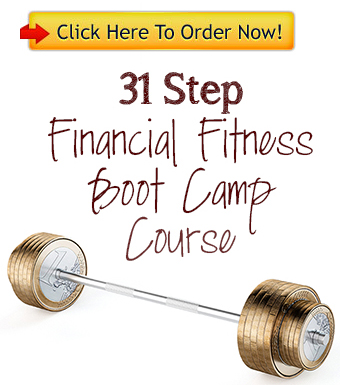 What others participants are saying,
"Wow, wow, wow, what a journey.  After recently being divorced, I had to look long and hard at my financial situation.  I was not sure in which direction to start.  I came across your bootcamp and with your guidance, I was able to look more intelligently at my situation… with your help, I am more structured and have set up debit orders and check every week. Thank you so much for empowering me, showing me the way to extra money.  If I had not found your bootcamp, I would still be wondering in the dark. I am so much more confident with money and know that my future is secure. Thank you, thank you, thank you." -Hilary -UK
"I have learned a great deal, about how to manage money, how to better look at the big picture of where my husband and I wish to be in the future (short and long term); as well as how to budget, and hopefully set up my young adult children to learn the same things. I also want to thank you, for this challenge, it's been an amazing experience.  I will soon have finished all the challenges, some were a little more difficult than others, I think truthfully, the most difficult was setting up our longer term plan of where we want to be. But now, we understand, are in agreement and are working towards that combined goal, I thank you for that." -Dawn
"Thank you, Anita, for such an awesome experience. I'm blessed that we are buying our first home right in the middle of taking this financial boot camp with you. It's been stressful and difficult to complete some of the challenges, and most of them didn't get finished the day they were assigned. I've muddled through, however, and I think that the timing couldn't be more perfect. My husband has always been in charge of our finances. I'm proud to say that in light of our new budget I'm helping more and making more educated financial decisions. I've shared some of my new knowledge with friends. I've made lots of small changes in my driving, spending and thrifting to help my family. I have a 10 month old son and my goal is to stay home with him. I am blessed that my mom watches him while I work, but there is nothing that would please me more than working from home. With your guidance I'm hoping more than ever to achieve that goal. Thank you so much for such a great course." -Kasey
"Oh my goodness, this challenge is incredible, we are on step 9 and already I have started saving money and had so many 'oh heavens' that's where my money is going, moments, absolutely incredible… I look forward to every days challenge with anticipation. Thank you for making this challenge so much fun."-H
"I absolutely love your program. I'm printing the emails and putting them in a three ring binder along with each assignment. I know my awareness of my finances is soaring through the roof. Thank you again."-J
"I am really enjoying the challenges and I have learned a lot."-E
Step 13 reply: "Anita,  this is great information.  I am a single mom (teenaged daughter-almost 18) and a grown daughter married with kids…  I've been meaning to do this very exercise for a long time and never got around to it.  Thank you for this.  Finally, my affairs are getting in order."-J
"Just wanted to say a quick thank you….just three days and I am so thrilled with the tools are you giving me!!  Being a single mom (after 23 years of marriage) its been a struggle!  But now I see a light at the end of the tunnel…thank you!!!"  -C
"My husband and I were very excited to do this challenge. I have always been a good budgeted, but getting things paid off was never an option because we were so tightly budgeted! We learned a ton! We have been using the debt snowball and are trying to get some stuff paid off… According to the calculator by the end of the year we can have two credit cards paid off! I also became a distributor to help with extra income… Thank you so much for all of your help and advice :)" Thanks, J
"First of all Thank You for this challenge! For the first time it made me take a hard, long and sometimes embarrassing look at my finances and organization. But I did it! Sometimes it took me working through a lunch and breaks at work but I got it done. I learned a lot about finance, organization and that I can do anything if I put my mind to it! Again I want to thank you for the challenge and I have shared it with several friends and co-workers. I did it! I stuck with it and now I am on a budget but still doing some adjusting! I look forward to reading your book!" Sincerely, L
"First of all, thank you so much for the information!  It took a bit, but, I finally completed all 31 challenges (some of which I had already been doing, but, slacking off). … Like many others, the recession hit hard and caused us to stop spending on everything except the essentials.  When things got better, I went back to old habits, which wasn't good.  Now, I can identify my "triggers" and have a plan in place to curb the impulse buys. I look forward to 2015 being our best year (financially anyway) yet!  Thanks again for your guidance and motivation!" ~S

"I really appreciate all of the tips and challenges that you presented, some of those things I hadn't done for a while. So thank you!" -A
"I loved this challenge! It motivated me to be on top of our finances, make changes, and know how to really use or money! Thank you for the challenge!" J
"I loved the challenge. It opened my eyes to what I can cut and other ways to save. I believe I have read all your posts and saved the majority to continue to review. I have also begun to build a stockpile of food/water and have also wrote out all info regarding finances in case my husband has to take over that area. Thank you so much for sharing this information!"-M
"What an amazing gift this challenge turned out to be! …This course reminded me of some things I knew and pushed me to focus on some areas I'd been avoiding. It also gave me fresh insights into some of these areas and for that I am extremely grateful!" -Shelley
"I loved this challenge 🙂 and I completed all 31.  I've already reached my short term goal and I'm on track for my long term goals. I think in general getting the daily challenges just made me more aware of where my money was going. So thanks so much :)" R

" I've always been a frugal person and am an avid couponer, but I'm a student and have accrued a substantial amount of debt. I wanted to make it a goal this year to get serious about my finances and start making an impact in repaying my debt. I was so excited to have found your challenge to give my goal a direction! This 31 day challenge has been so eye opening!!… Thank you for sharing this 31 day challenge with everyone. I hope it has impacted others as much as it has impacted me." -Daniela
"Thank you SO much for the course! I have really enjoyed it! I already keep track of our spending and budget, but that interest calculator may have been my favorite day. I am happy to say that I did all the challenges…So many e-mails were so pertinent to my life! I really loved getting them. Thank you so, so much for doing this!!!!
"Thank you… You have made me think about my finances and given me some sound advice to better control my money.  It is something I really needed since I recently became a stay at home mom. These emails have been inspiring and thought provoking. I can't wait to see the difference another month provides me." Nichole
"I learned that there are a lot of small things I can do to save my family money, and that every little bit helps. I finished all of the challenges." -Laura
"This challenge is just what I needed to make my plan for 2015. My financial life got real stagnate in the past few years and is finally breaking open a bit. I wanted to be smart with the little extra we will get in our paycheck- I want to pay down debt without having to use cc at the end of the month. By taking your challenge steps, i have created a plan that will help us move into living below our means and be able to reduce our debt at least a $1K if not almost $2K this year (on top of minimums). The feelings I get from having a plan are real good feeling now. Thank you." -Krista
"I was able to complete the challenges. Thank you all the ideas. I look forward to a better financial future." -Andrea
"Thanks so much for providing this course. I still have to go back and dig deeper into some challenges because I know there are still places I can save! Again, thanks so much!!" -Jen
"I have enjoyed completing all of the 31 challenges! Some of the tasks my husband and I were still doing after taking a financial course many years ago.  Thank you for this!" -Mary
"Thank you for this opportunity to really dig in and take an honest look at what is going on and where we can improve. I really enjoyed this task, if it was not for this challenge i never would have started and actually put into action my delayed meal planning, I would have continued on my "I'll get to it later when I am not so tired and have more energy," for this has shown me that I can be a part pioneer woman when needed, that even though I don't have full financial control for the first time in my life that doesn't mean that I am unable to maintain some savings control." -Melanie
"Thank you so much for the 31 Day Challenge. Since I had always done most of the finances it was time my husband knew how to do them as well.  We enjoyed walking through this process together.  We have learned that if we want to purchase something to stop and think first and then just set up a savings goal so that we can pay cash for that item.  We have even set up a 52 week savings jar for a family vacation next year.  We liked all the challenges, but some of them took longer than we anticipated and we had to find ourselves coming back to some in order to get them done.  We will continue to be intentional with our savings, spending and giving.  We want to get jars to set on our counter for each of those areas.  All in all, it's been a great month." –Juli
"I really loved the course and I'm glad I did it. I didn't necessarily save a bunch of money, but I was able to start a budget and talk to my husband about our finances (something we haven't done in our 10 years of marriage), which in turn will save us thousands in the long run!! Woo Hoo! Thank you for your hard work." -Susan
"Thank you Anita for this most interesting and helpful course! I have learned so much about managing my finances and small ways to save money that really add up! I completed the course and am looking forward to becoming even more mindful of my money. Thanks again!" -Julie
"Your boot camp has been an inspiration. Opened my frugal eyes to more possibilities for saving and better money management. I've enjoyed it and will keep checking your blog for more pearls of wisdom." -Susann
For a limited time only I am offering my Live Like You Are Rich 31 Step Financial Fitness Boot Camp Course for $40.00 off the original price of $50.00.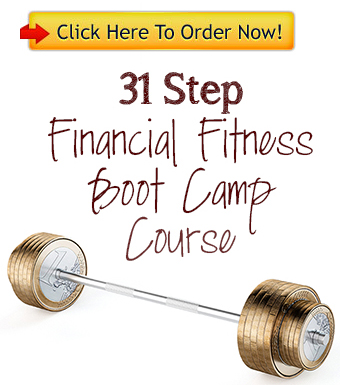 Want more proof to take this course? Read the following experiences below:
"Thank you, for all your advice. I got married in November and this challenge helped us get our finances straight. As a result from the challenge we started thinking more about our finances and it seems that the more we know the more we want to know. We started visiting the public library and checked out finance books my favorite so far is "the richest man in Babylon). Can't wait to read your book. We started paying off our debt using the snowball method. Our debt free date is August 2015! We are so excited." -Josie
"I learned a lot about consistency and some little tiny changes I could make and add into my current budget. Luckily my husband and I have been able to stay out of debt aside from our mortgage and this was more for me to get any extra tips to continue improving. I liked your suggestions of some money saving apps which I have implemented into my routine. Thanks for taking the time to put this together!" -Michelle
"I enjoyed this course. Although I already do several things mentioned, I was challenged to do even more…  I signed my husband up for this course as well so he can learn some money saving tips. I do our finances since he's not good with money. He's very impulsive. Thank you for taking the time to do this. I've learned so much more than I already knew!! :)" -Carrie
"I completed the challenges! I've learned to save from every paycheck. I saved $1000 emergency fund. I made a budget and am using cash for non-fixed expenses. I really liked making the list of meals I can make instead of eating out! Thanks for all the information. I printed some of the information so that I can "edit" my goals or information as needed." -Castillo
"I enjoyed your 31 day boot camp very much. I am excited to say I was able to do all of your ideas and finish to the end. Right off the bat I was excited about having an easy dinner plan posted in the cabinet for those nights when I really just don't want to cook, but even more don't want to "buy" dinner for 7. I thought that gave me permission to have grilled cheese sandwiches for dinner.  I loved your ideas and even found myself coming up with some money saving ideas of my own (that I never would have been able to come up with without your help). Thank you for all of your ideas." -Lisa
"Thank you for all of your challenges. …just having a goal and writing it down has really put things in perspective, not only for me but for my husband. Thank You so much for helping us reach our goals, and get us started off in this new year!" -Melinda
"I would like to first start off by saying Thank You!   I signed up for your Boot Camp one day when I came across it on the web.  I was looking for ways to help me budget our life better with my husband's extremely unpredictable income.  I found myself eagerly waiting to receive your emails every day.  I did every other day and I am proud of myself!  I have learned where I spend money…I will be paying off our 1st credit card this month.  It was a small one, Kohl's, but it feels good! Again, thank you!  Your time and effort have greatly helped me be more aware of my money coming in and going out.  I feel good about paying bills and recording spending compared to the dread feeling I use to get!" -Kirsten
"I think in general getting the daily challenges just made me more aware of where my money was going. So thanks so much :)" -Robyn
"Overall,  I am very pleased with your course. The challenges where you asked for self-reflection were the most difficult, because the natural instinct is to say "of course I know how to do this", but if you take the time, it was well worth it. I have completed all of the challenges, and I know that I will be able to continue using the information and tools. Thank you for your hard work and a great course." -Staci
"Enjoyed your blog.  I'm a couponer, live within my means and gave the financial house in order.  Always good to be reminded about things to stay on track.  That's exactly what you did — keep me on track.  Thanks much as enjoyed the ride." – Sandra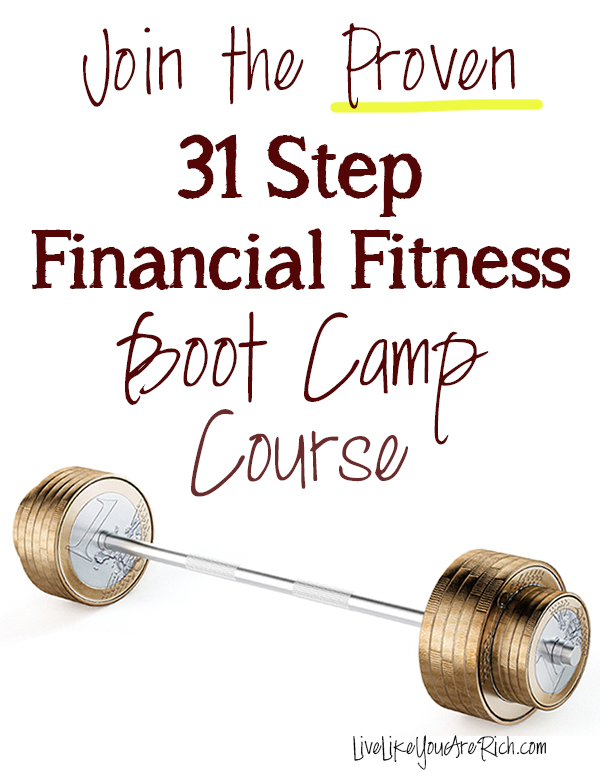 "I have completed your 31-day challenge and I have recommended it to some relatives and friends.  It has really helped us.  Thank you so much." -Lisa
"I thought the daily reminders were helpful in bringing awareness of financial education. Since we moved to Korea in December (military) our spending habits have not normalized yet so I haven't been able to do the budgeting stuff, but I have been tracking all of our spending. Hopefully this month will see our routine normalizing and I can see what regular spending is. Since we moved from a very large house in California to a very tiny house in Korea, I did post a lot of things for sale and donated a lot of unused items. I look forward to reading the book!" –Laurie
"I appreciate all the reminders every day to think about how I spend my money. I completed all challenges." -Carrie
"Am so glad I came across your website. Some challenges I am still in the process but others I have made improvements. I have stopped eating out to where I would buy take out 3-4 times a week I have completely stopped. I have made some changes on my cable bill but am looking in to completely cutting it and using the suggestions you showed us. Also thank you very much because before the bootcamp I was going to go into a dealer and get a car. Now I will buy used and I know I will not worry about monthly payments that I really couldn't afford. I still have much to learn again thank you for sharing you're knowledge with us please don't stop sharing your ideas." -Ana
"First of all Thank You for this challenge! For the first time it made me take a hard, long and sometimes embarrassing look at my finances and organization. But I did it ! Sometimes it took me working through a lunch and breaks at work but I got it done. I learned a lot about finance, organization and that I can do anything if I put my mind to it! Again I want to thank you for the challenge and I have shared it with several friends and co-workers. I did it! I stuck with it and now I am on a budget but still doing some adjusting! I look forward to reading your book!" -Laura
"I found these daily hints to be spot on.. The thing is that I was doing almost all of them already! Good right? The hints that I was not doing already, such as cancelling the insurance on the cell phone I promptly did. I think this month of tips was excellent and reinforced my lifetime of beliefs about saving and never buying anything on credit that you can't pay off when the bill comes (except for a mortgage.) I did all the lessons except those that didn't apply to retires or that I was already doing. I enjoyed the series". -Mary
"Oh my Goodness let me count the ways on how helpful this has been to us:) I have realized a lot of areas I needed work in I didn't even know about. LOL The Cell Phone Insurance scam what an eyeopener:(The spread sheet great tool. Some personal achievements this month are my mortgage is 2 1/2 weeks ahead, we stayed on our budget and had so much enjoyment knowing we could afford the things we needed and have some fun:) We put $350.00 principal to one of our loans. We are in a little different stage of life now than some on this challenge our baby is in college, but I still found so many great resources. I deleted my email and unsubscribed to a bunch of stuff i would never read. I saved all of your emails:) We have savings an emergency fund and budgeted for some upcoming bills. I don't think I actually achieved everyone of your tasks, but the ones I did were definitely super positive. I really want to Thank You Both for all your help in bringing some great concepts and advice." -Misty
"Hello! I've actually learned quite a bit that I hadn't before. Your emails have definitely brought a lot of other things to my attention that I had not paid attention to like we should. We are still trying our best to get out of debt and I really feel like this experience helped. I enjoyed setting the goals, writing out our debt on credit cards and loans, looking at the interest being paid, hadn't even thought about taxes during the year that way. I really appreciate your program, thank you for sharing the advice!! Thanks again!!" -Kayla
"Thank you Anita for the 31 days of tips. I really enjoyed getting the email every morning. Thanks so much!" -Melissa
"I have learned SO MUCH from you r 31 Day Financial Boot Camp. While taking this course, I have seperated from my huisband and have had to revamp alot of my financial goals and budget projections. I really appreciate your insight on getting your affairs in order. I have a 7 month old and I needed a will and all my information stored so in case anything was to happen to me, she will be taken care of. I look forward to recieving your book because I need to find extra ways of making income now that me and my husband are not together. This has been such a life saving course and I LOVE YOUR BLOG!!! It help me get my affairs in order right before giving birth. All your great tips about pregnancy helped me SO MUCH!!! Thank you so much and keep up the good work." -Breck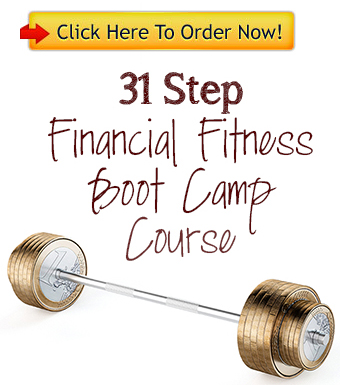 "Thank you for this wonderful experience I truly enjoyed & looked forward to my daily emails. I completed all 31 days, some were tough & some not so much. I found that I enjoyed the tough days more than the easy ones. The 1st week was my favorite I'm a closet computer geek & I love spreadsheets. They kept me focused & on track, I look back at them often & get excited at progress even though it's only been a month." -Toni
"This was an awesome learning experience. Some things I was already doing and some I never thought to do.  I learned that I get an emotional 'high' from finding bargains when shopping. I've learned to ask if it's a want or a need. We recently retired from the work force and went from a two income family to Social Security, so saving money and keeping to the budget has become very important. Your course helped me to find that we can do this, by taking it a step at a time and using your suggestions on saving in every way. Looking at the daily spend  rather than the big 'monthly' picture. A great course, I'd recommend it to anyone."-Sally