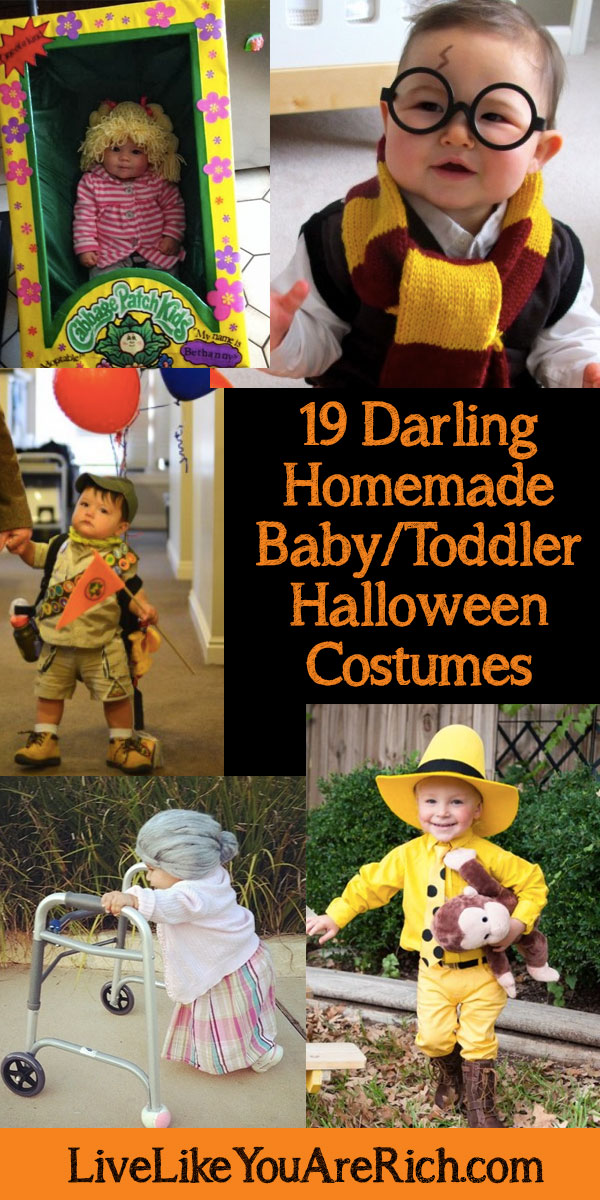 I love dressing my kids up for Halloween. It is so much fun for me. I admit I begin thinking about ideas of what they should be months before Halloween. I also love Trick-or-Treating and seeing the creativity of other parents and kids. This next week or two on my blog I'm having a Halloween Costume Theme.
So to begin with, here are 19 super darling and inexpensive homemade baby/toddler Halloween costumes—Bonus: most of them are fairly quick to put together too!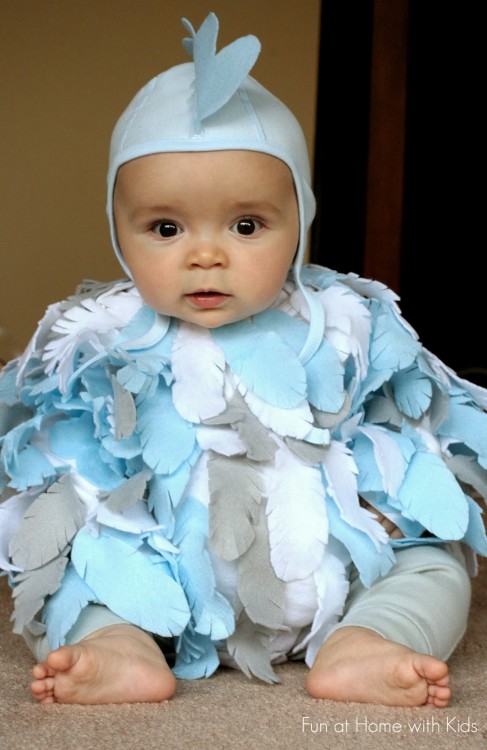 1.  DIY No Sew Baby Chicken Halloween Costume – The whole costume took under 2 hours to make and since we used clothes we had on hand, it cost under $2 to make!
2. DIY Baby Harry Potter Costume  – This one is so cute!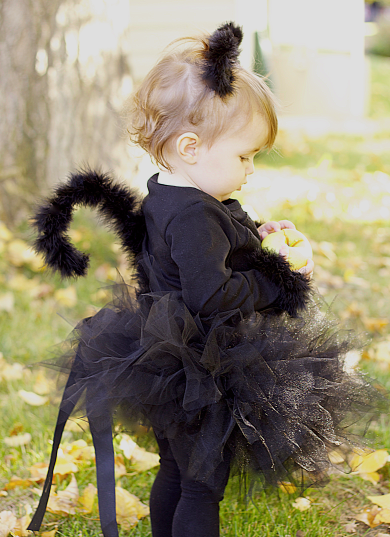 3. Black Cat Costume – This is a super easy costume to make, even if you only have a day before Halloween to make it.  It can be made for a little person, or even a big person.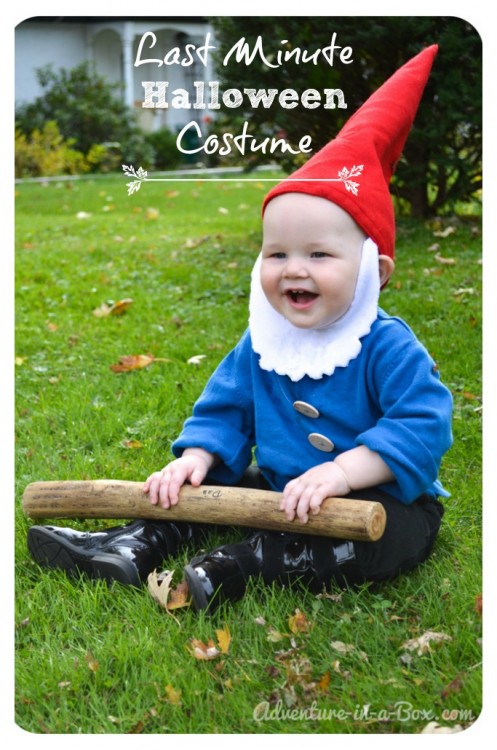 4. Halloween Costume: A Garden Gnome – It's perfect for a boy or a girl!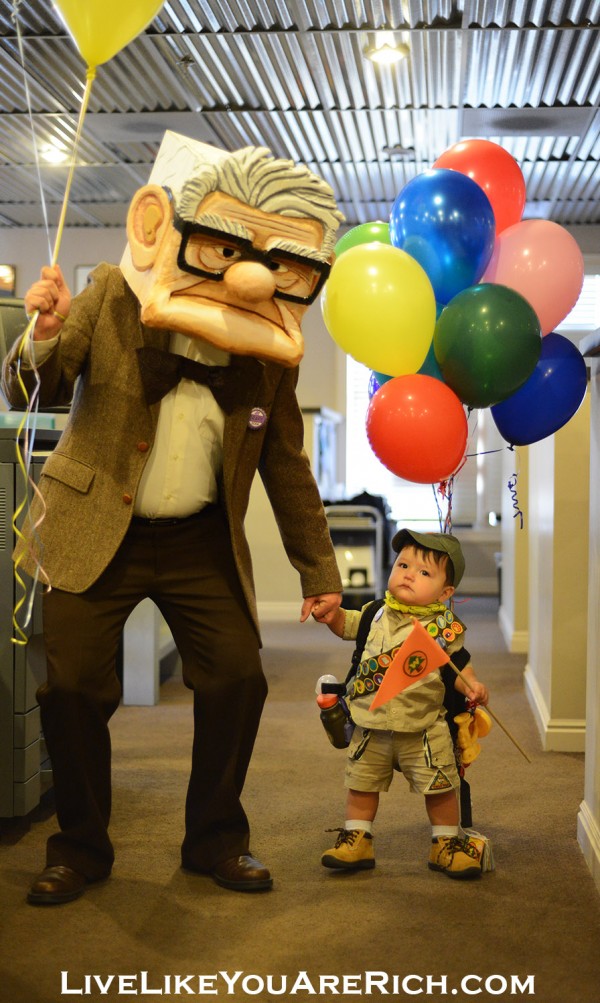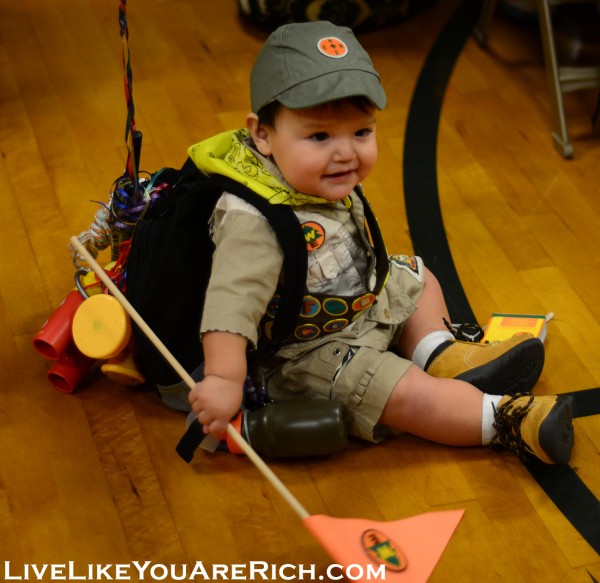 5. Russell Costume from the Movie UP – Of course this is my favorite (it's my son). And it was fairly easy to make. It was also pretty inexpensive and made everyone smile as well!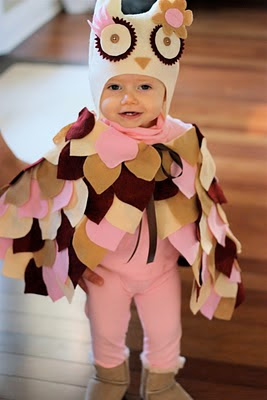 6. Owl Costume – This one is fairly easy and requires minimal sewing.  Love it!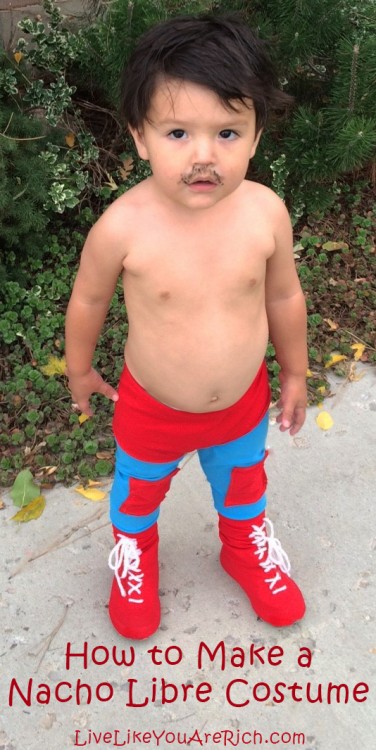 7. Nacho Libre Costume – Making this costume was pretty straight forward and quick. It only took me a few hours. For someone who can sew a straight line, it is very easy. People loved this and kept quoting Nacho to us all night.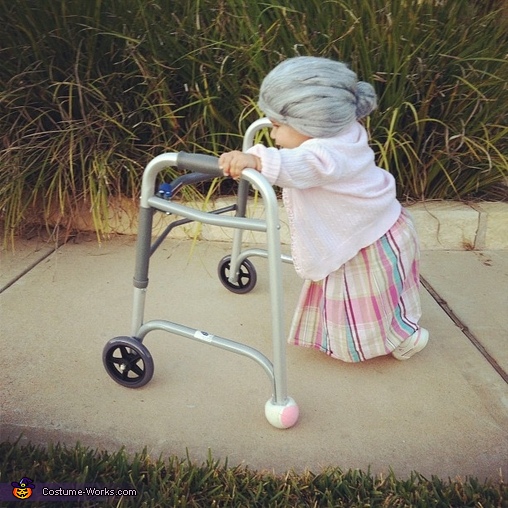 8. Little Old Lady DIY Baby Costume – Use hand made clothes for stuffing and a costume beard turned into a wig with a bun. Genius.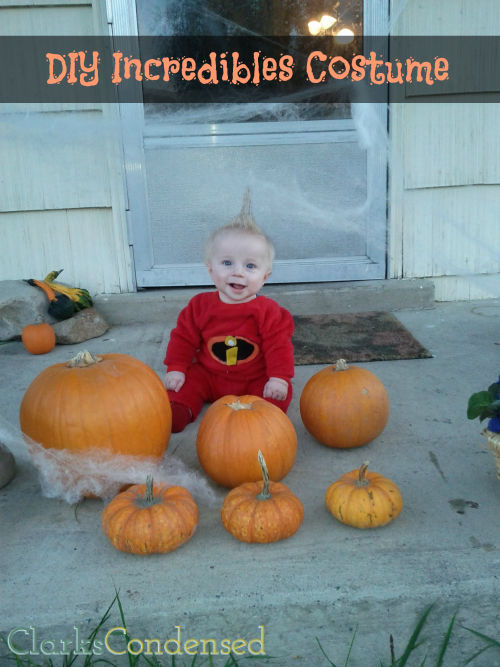 9. DIY Jack Jack Incredible Costume – Jack-Jack in the Incredibles wore a mask, but this little Jack wouldn't stand for that. You could also sew black onto the bottoms of the feet and around the wrists if you want it to look exactly the same as Jack-Jack.
10. Popeye Costume – A simple black onesie and then sewed the nude arms to the cuffs, tipped in red elastic for easy on-and-off functionality.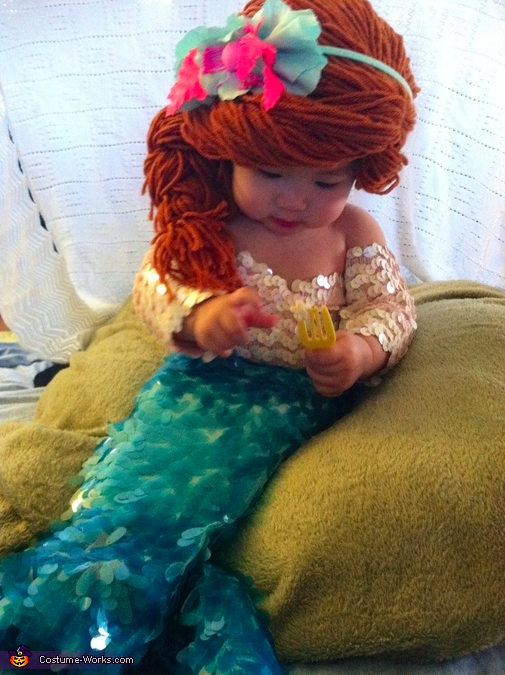 11. Little Mermaid– Is this not just so darling??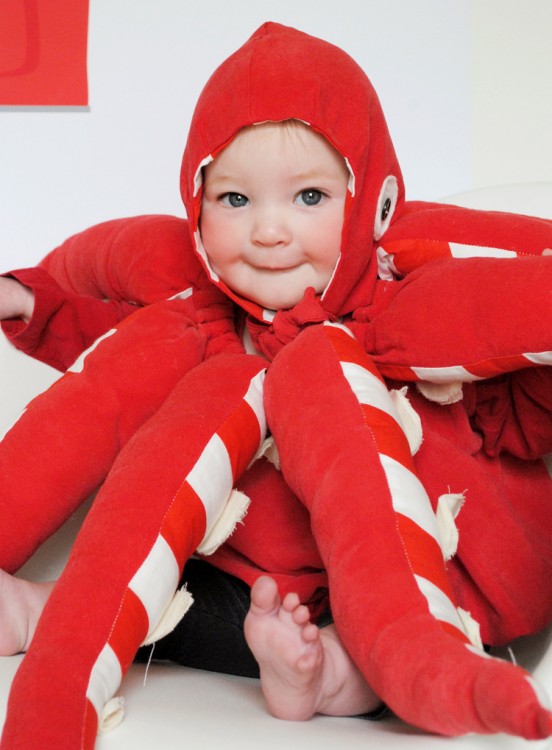 12. Awesome Octopus – This baby octopus costume is just right for a wee Professor Inkling. Handy dandy moms beware, this one is tricky!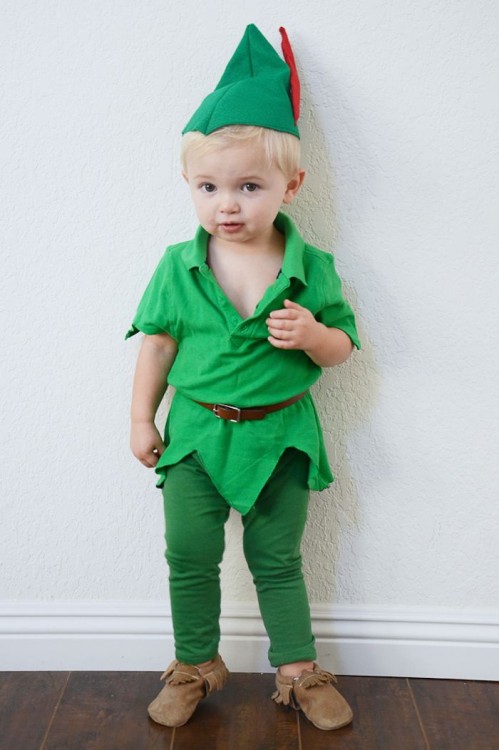 13. Peter Pan Halloween Costume – This is so cute!
14. The Man in the Yellow Hat – This is an easy and inexpensive halloween costume!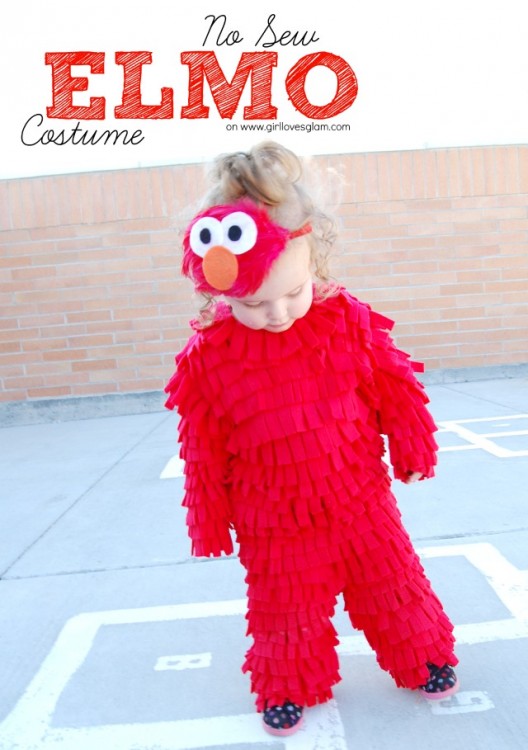 15. DIY No Sew Elmo Halloween Costume – Easy DIY no sew Elmo Halloween costume that will make your kid look like they belong on Sesame Street!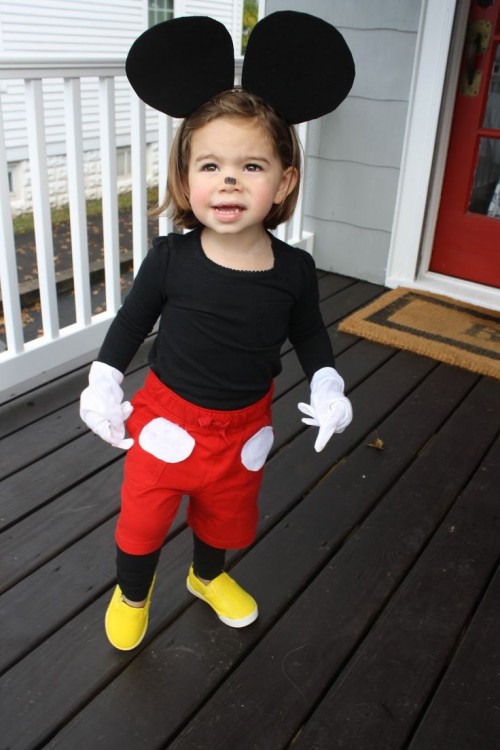 16. Mickey Mouse – It was super easy to make and inexpensive!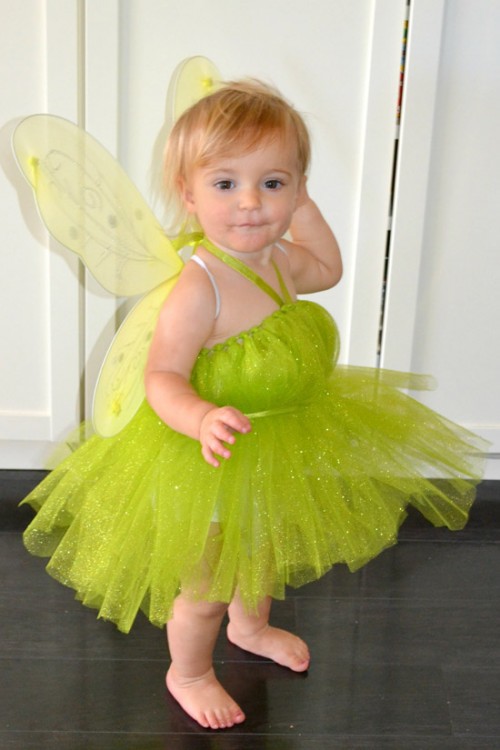 17. Tinker Bell Costume – Tinker Bell for Halloween was a no-brainer. Handmade costumes are always much cuter.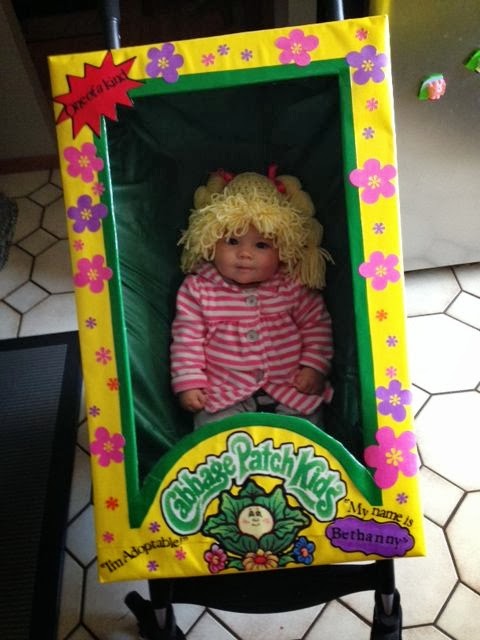 18. Cabbage Patch Kids- This is one of my all time favorites for a baby girl! So darling and functional!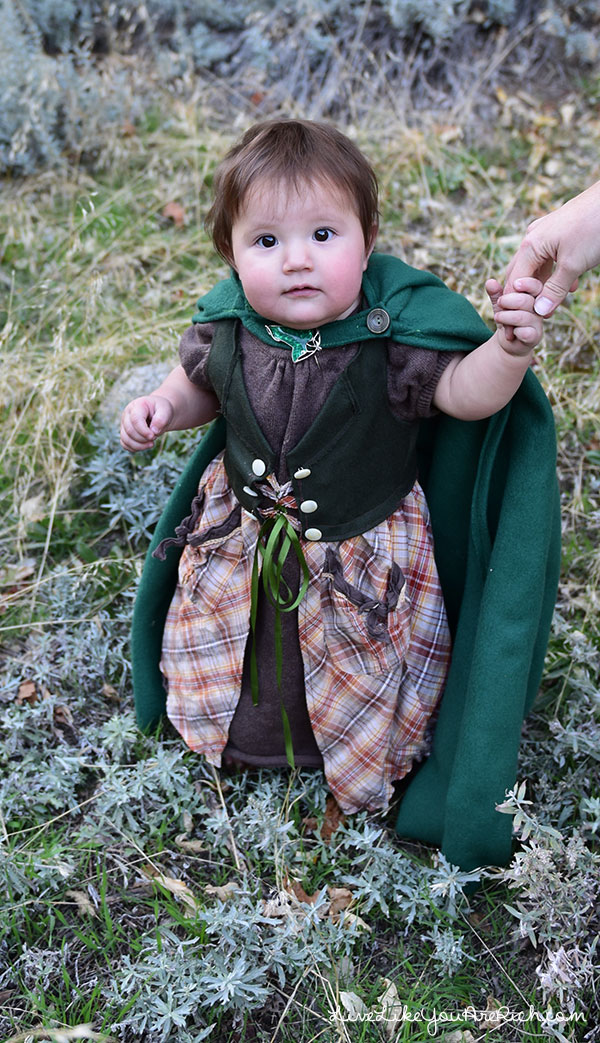 19. Baby Girl Hobbit Costume– Since this is my daughter it is tied as my favorite with my son's costumes. I just love it!

For other 'living rich' and financial tips subscribe, like me on Facebook and follow me on Pinterest.